NEWS | ACTION
1. Trudeau and the FLQ - Video Cabaret
2. World Heritage Nomination Pimachiowin Aki
3. Call for Nominations - Top Ten Endangered Places List
4. Toronto Preservation Board Moves York Square Forward for Designation
5. Central Tech Playing Field - Committee of Adjustment turns down Change of Use
6. Public Space Matters
7. Call for Nominations - Heritage Canada The National Trust Awards Program

submit a news/action item
1. Trudeau and the FLQ - Video Cabaret
Catherine Nasmith
I love Video Cabaret productions, Canadian history told in a completely unique and engaging way. The intrepid company is serious about telling our stories, yet making them engaging, visually arresting, and comic. The current production of Trudeau and the FLQ did not disappoint.
I can remember the events in this play from the news growing up....50 years later this is a story worth re-telling, complete with psychedelic graphics and fantastic swinging sixties colouring and costumes. I was amazed at how much of the detail had blurred in my memory.
The story seems particularly relevant as we come close to the end of a Quebec election where separatism is not far from the surface, and Justin Trudeau is now head of the Liberal Party of Canada.
The script by Michael Hollingsworth, makes literally larger than life figures human, comic, yet tells you what is important about them and their times. Trudeau's wit, arrogance, intelligence are well conveyed to the audience and lead to tragic consequences, but are also the foundation of a vibrant post centennial Canadian cultural mosaic. The tragedy grows from the collision of two sets of conflicting values and the evangelical arrogance of their respective advocates.
Don't miss it. Runs to the first week of May, and there are plenty of school performances available. http://www.soulpepper.ca/performances/14_season/trudeau_and_the_flq.asp
2. World Heritage Nomination Pimachiowin Aki
Catherine Nasmith
Instead of being the hoped for bridge between peoples, the Ontario and Manitoba governments and First Nations nomination to have Pimachiowin Aki, declared a World Heritage Site, it is highlighting differences in European and native perspectives. Pimachiowin Aki is 33,400 square kilometres of boreal forest straddling the Ontario Manitoba border,
The communities living there see themselves as part of the land, therefore protection of the land is the key to preserving and sharing their culture with others. Pimachiowin Aki translates as "the land that gives life". The territory is currently crown land, thus was potentially subject to unwanted development schemes that would damage the delicate ecology and interaction sacred to the indigenous peoples who have been taking care of that land for thousands of years.
In her recent presentation at Willowbank, Sophia Raliauskas of Poplar River First Nation, and a persistent champion of the nomination, discussed the reasons for and challenges of that process. She, together with Elders and other community members, have already secured permanent protection for 1 million hectares of land they recognize as their traditional territory.
"We joined together in 2002 in a spirit of cooperation and mutual respect to protect our ancestral lands as a trust and duty to future generations, and to seek international recognition for the boreal forest and our culture. As we worked together, our communities participated in a wonderful rediscovery of the rich history of our people."
The First Nation Partners of Pimachiowin Aki
Sophia Raliauskas has been recognized by many environmental organizations for her work on this project and is a member of the Order of Manitoba. She has been a key community facilitator and has spent years conducting community meetings to discuss whether this nomination was worth pursuing and if so, how, and under what conditions.
Long before Parks Canada agreed to add the site to Canada's list of tentative World Heritage Sites, individual nations spent time coming to terms with whether such an essentially European designation was compatible with native values, traditions, and cultures, and would it be useful in preserving traditional native territories.
She noted one difference between native and European values. A world heritage designation implies that the site is of "outstanding universal value", ie better than other lands, a statement that ran counter to native elders' values of equality and shared stewardship. A hard won consensus to move forward has, sadly, been rewarded with UNESCO skepticism. Luckily, that has hardened resolve to persevere.
"Pimachiowin Aki is an outstanding example of Indigenous traditional land-use continuously adapted and evolved for more than 6,000 years to meet the social, cultural and livelihood needs of the Anishinaabeg in their harsh subarctic boreal shield environment. Anishinaabe oral traditions, traditional knowledge, customary governance and cosmology are integral to sustaining traditional land-use practices. Customary harvesting areas, travel routes, livelihood and ceremonial sites and ancient pictographs provide testimony to holistic connectedness with the environment. Pimachiowin Aki fully encompasses the tangible and intangible elements of a living Anishinaabe cultural landscape that is resilient but vulnerable to irreversible change."
From the UNESCO application.
World Heritage Status in itself does not guarantee protection, but in order to receive the World Heritage designation, Canada would have to demonstrate a sufficient conservation regime.
This application is a uniquely Canadian one, but undeveloped land as a cultural landscape has been challenging for European dominated UNESCO to recognize. Ms. Raliauskas noted that during the evaluation committee's brief visit they did not seem to fully understand the significance of the place nor seem able to hear native messages.
2013 brought disappointment.
"Pimachiowin Aki's original nomination was deferred in 2013, partly due to the fact that the World Heritage Convention's criteria didn't adequately recognize "the indissoluble bonds that exist in some places between culture and nature". In recognition of the exemplary efforts by First Nations and their partners, a UNESCO Advisory Mission in October 2013 brought natural and cultural heritage experts to the area to discuss ways to revise the nomination."
from http://www.pimachiowinaki.org/our-news
A re-write and re-submission is in progress. You can learn more and support this effort with donations. www.pimachiowinaki.org
If you find yourself wanting to visit and learn more, Ms. Raliauskas operates Sagatay Lodge in Poplar River. It can only be reached by air.
For more information on the project click here
3. Call for Nominations - Top Ten Endangered Places List
Carolyn Quinn

LET US HEAR FROM YOU!

Submit your nominations to Canadas TOP TEN Endangered Places List by May 9, 2014

Heritage Canada The National Trust is accepting nominations to Canadas Top Ten Endangered Places List. The list is released annually to bring national attention to sites at risk due to neglect, lack of funding, inappropriate development and weak legislation. It has become a powerful tool in the fight to make landmarks, not landfill.

HCNT uses three primary criteria to determine the 10 final sites for inclusion on the list:

Significance of the site
Urgency of the threat
Community support for its preservation

If you know a site that should be included on our list, tell us about it today.

Click here for the 2014 Top Ten Endangered Places List Form.

Nominations should be received by Friday, May 9, 2014. The 2014 list will be announced in June.

Feel free to contact us if youre considering a nomination or have any questions.

By email: heritagecanada@heritagecanada.org or phone: (613) 237-1066.

Contact:
Carolyn Quinn
Director, Communications
cquinn@heritagecanada.org
613-237-1066 ext. 229; cell 613-797-7206.
4. Toronto Preservation Board Moves York Square Forward for Designation
Catherine Nasmith
In spite of pleas from the developer who wants to redevelop York Square to defer a designation, and their attempts to divert local residents from their interest in its preservation as a vitally important part of Yorkville's history, the Toronto Preservation Board yesterday voted to recommend York Square for designation under the Ontario Heritage Act.
Linda Lewis, who did the background research and nominated the property for protection was at the hearing representing the Toronto Architectural Conservancy, and was delighted that the Preservation Board adopted the staff recommendations to designate.
The matter will be going forward to Toronto East York Community Council to the April meeting.
For More Background Click Here
The matter may be deferred there.
5. Central Tech Playing Field - Committee of Adjustment turns down Change of Use
Catherine Nasmith
Public Space does matter.
The Committee of Adjustment voted to turn down the Toronto District School Boards application to change the zoning on their playing field from "educational" to "private" thereby preventing the construction of a domed, concrete playing field over the traditional open field. Click here for background
The hearing was well attended, with lots of delegations against the proposal.
Committee of Adjustment decisions can be appealled to the Ontario Municipal Board, so this battle may not be over, and may be repeated in other locations.
6. Public Space Matters
Catherine Nasmith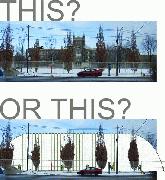 Illustration prepared by Wendy Smith
For more than 100 years the grass playing field adjacent to Central Technical School has served the athletic needs of the school community, but as importantly, has served as public open space in a dense, and soon to be denser, downtown Toronto neighbourhood.
Located at the corner of Bathurst and Harbord Street, Central Tech is not just the local "trade school", but also offers all kinds of interesting evening school classes from drawing, sculpture, pottery to auto mechanics and woodworking. The associated playing fields and other open spaces are part of the community landscape, providing breathing and playing space for all.
The 1913 building, designed by Ross and McFarlane, is a textbook example of Collegiate Gothic. On March 20, the City of Toronto passed a motion to designate the property, with the focus of the designation on the historic buildings, and their important designers. The art centre, designed by Macy Dubois received a Massey Medal for architecture in 1964. The designation included views towards the building as heritage attributes, which will be of assistance to those seeking to preserve the field, but misses the sports field's use by the broader community as part of the heritage values and attributes, thus leaving the heritage gate open to paving. Use has not traditionally been designated as a heritage attribute, but it can be and was in the Township of Muskoka Lakes when they designated a historic portage site at Bala Falls.
Harbord Village Residents Association, who were active in arguing against the paving of the Back Campus at University of Toronto…..the infamous "designating grass?!" case of last summer, now find themselves embroiled in arguing against the paving of yet another community open space. The issues are the same, athletics advocates suggesting that sports can only be played indoors on the latest artificial turf; the community arguing for preservation of public open space, for a space that is green in more than colour, and an institution looking to get high tech sports fields at reduced cost. More detail here

The Toronto District School Board has applied for a minor variance at the Committee of Adjustment to permit a private operator, Razor Management, to construct a paved, artificial turf playing field covered with an 80' high inflatable dome. The facility will be available to the school for its athletic programs, but when not in use would be rented out. Free public access would end. The matter is before the Committee of Adjustment on March 26. This application is one of several coming forward in the near future for Toronto's high school sports fields. Monarch Park Collegiate has already lost its field to a similar proposal with continuing controversy over community impacts, noise, excess light as well as loss of access. It is an important debate, about both the nature of sport and community open spaces.
7. Call for Nominations - Heritage Canada The National Trust Awards Program
Carolyn Quinn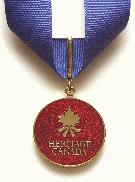 Help Us Celebrate Your Heritage Achievements

Heritage Canada The National Trust invites you to submit a nomination for our juried awards no later than April 25, 2014 in the following categories:

" Gabrielle Léger Medal for Lifetime Achievement
Named after the wife of former Governor General Jules Léger, this award recognizes individuals for their outstanding service to the country in the cause of heritage conservation.
" Lieutenant-Governors Award for Heritage Conservation at the Provincial/Territorial Level
This award recognizes outstanding achievement in heritage conservation by an individual or group in the province in which Heritage Canada The National Trusts annual conference is held. This year it will be held in Prince Edward Island.

Recipients will be fêted at a gala ceremony as part of our annual conference in Charlottetown this October.
For information on submission criteria and instructions, and past award recipients, visit our website at www.heritagecanada.org.

For further information:
Carolyn Quinn, Director of Communications
cquinn@heritagecanada.org
Telephone: 613-237-1066 ext. 229; Cell: 613-797-7206