NEWS | ACTION
1. DON'T MISS-APRIL 7 Toronto School Buildings AT RISK: A Symposium in Three Parts
2. City of Toronto Moving Ahead with Main Streets Listings
3. Dan Schneider's Blog, OHA+M moves to Heritage Resource Centre

submit a news/action item
1. DON'T MISS-APRIL 7 Toronto School Buildings AT RISK: A Symposium in Three Parts
ACO Toronto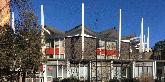 Lord Lansdowne School, architect Peter Pennington and Frederick C Etherington, rusting away
This symposium is presented by ACO Toronto, but the issue applies across Ontario.
A full quarter of Toronto's schools are in critical condition and require extensive renovations or replacement of core systems. Leaking roofs, broken boilers, and other symptoms of general neglect such as mold, rust, and asbestos are commonplace. While the city's school buildings crumble, chronic underfunding and poor policy have caused a repair backlog of $3.7 billion, quickly increasing to a staggering $6 billion by 2020.
The gradual deterioration of Toronto's schools threatens a significant portion of our city's built heritage. The imminent demolition of Davisville Junior Public School signals a worrying trend in the city: school buildings are being allowed to deteriorate to the point of no return.
Presented by ACO Toronto Branch, Toronto School Buildings AT RISK: A Symposium in Three Parts will address widespread concern over the declining state of Toronto's school buildings. Panelists and speakers will explore
Causes of deterioration and the growing repair backlog, funding challenges, and policies on maintenance
The TDSB's unique architectural stock
The City of Toronto's process of managing culturally significant school buildings when they no longer fit community needs
Alternatives to demolition for school buildings deemed 'irredeemable,' including adaptive reuse, restoration, and renovation
Continental breakfast and lunch will be provided.
View the complete event agenda and program here.

SPEAKERS
Alex Bozikovic, Globe and Mail
Jessie Gamarra, Carleton University
Carol Kleinfeldt, Kleinfeldt Mychajlowycz Architects
Li Koo, Toronto-Danforth Liberal Party Candidate
Mary MacDonald, City of Toronto
Josh Matlow, City Councillor Ward 22
Robert Moffatt, RBM Marketing Communications
Marco Polo, Ryerson University
Steve Shaw, TDSB
Alex Speigel, Windmill Developments
Peter Tabuns, Toronto-Danforth NDP Party Candidate
Krista Wylie, Fix Our Schools
TBD, Progressive Conservative Party Representative

This lecture is eligible for OAA Structured Con.Ed. learning credits.
2. City of Toronto Moving Ahead with Main Streets Listings
Catherine Nasmith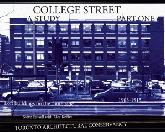 College Street: A Study Part !, Steve Russell and Alec Keefer
The City of Toronto Heritage Preservation Services department is to be applauded for its current program of looking at larger areas, particularly along Toronto's main streets, and adding a large group of properties to the City's Heritage Register at a time.
At the recent Toronto Preservation Board a large group of properties along College Street between Beverly Street and Bathurst Streets were added at once, along with a survey of Broadview Avenue. This is not the City wide survey that councillors have been asking for, but I hope it represents first steps in developing the methodology. Both of these surveys were undertaken in association with Secondary Plan processes. The reasons for studying them as a group, as well as some general statements of their significance are included, as well as a Statement of Significance for each property.
ACO Toronto, (I am the current President) is very enthusiastic to see several of the properties researched and published by us in Alec Keefer and Steve Russell's book College Street, as well as several properties along College we had researched and posted to TOBuilt. ACO Toronto wrote in support of the College Street listings, both for their architectural significance and their importance as home to many small businesses that would be unlikely to be found in the new out of scale re-developments that are rapidly encroaching. College Street is also one of the important edges of both Kensington Market and the Harbord Village neighbourhoods, both part way through the process of becoming Heritage Conservation Districts.
ACOToronto developed the TOBuilt database as a place where citizens from across Toronto could post in a central place all that they know about Toronto's buildings. It is our hope that TOBuilt will become an important part of the process in identification, recording and conserving Toronto's architecture.
Congrats to the city staff for this terrific advance.
3. Dan Schneider's Blog, OHA+M moves to Heritage Resource Centre
Michael Drescher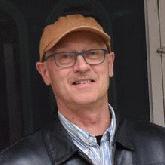 Established in 1980, The Heritage Resource Centre (HRC) was founded in the Faculty of Environment to promote a better understanding of natural and human heritage for the improvement of planning management, and public policy through research, education, and extension work.

As part of this mandate, The University of Waterloo's Heritage Resources Centre (HRC) and heritage consultant Dan Schneider have announced that the HRC will now host Dan's heritage policy blog OHA+M.

The move of the blog to the HRC's website occurred in mid-January. Dan started the blog almost three years ago, during Heritage Week 2015, to mark the 40th anniversary of the Ontario Heritage Act and the tenth anniversary of the 2005 overhaul of the act.

With new articles every 2-3 weeks, the blog boasts more than 70 posts to date on a wide variety of issues. OHA+M has become a respected source of information and commentary on Ontario's legal and policy framework for cultural heritage as well as current public policy initiatives and issues. In October 2017 Dan received a Heritage Education and Scholarship Award of Excellence for the blog from the Canadian Association of Heritage Professionals.

Since 1984 the HRC has conducted research and offered education on heritage themes and worked with government at all levels on a broad range of heritage initiatives. Michael Drescher, Director of the HRC, says the collaboration on OHA+M, "will expand the HRC's role as ideas generator and centre for the discussion and debate of heritage legislation, policy and issues."

For his part, Dan says, "The commitment of the HRC to house, manage and promote OHA+M marks a major turning point for the blog. I'm really looking forward to seeing what we — together — can do here." Please follow this link to read the OHA+M policy blog at its new home on the HRC website: https://uwaterloo.ca/heritage-resources-centre/blog