NEWS | ACTION
1. New Book: Planning Toronto, The Planners, the Plans, Their Legacies, 1940-80
2. ACO Celebrates Heritage Week Meeting with MPP's, February 18
3. Former Baptist Church, Elora, Receives Protection by Heritage Designation
4. Central Experimental Farm under Threat

submit a news/action item
1. New Book: Planning Toronto, The Planners, the Plans, Their Legacies, 1940-80
Richard White, link forwarded by Stephen Otto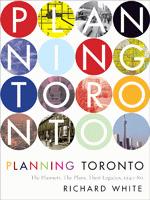 Cover
If, as is commonly reported, actor Peter Ustinov described Toronto as "a kind of New York operated by the Swiss," what was he seeing? A metropolis born of successful civic planning or a jumbled kaleidoscope of differing visions and plans put in place over a time of unprecedented expansion? According to historian Richard White, it was a little of both.

Planning Toronto takes a close look at planning in and around Toronto through the critical years 1940 to 1980 and asks whether, and if so how, planning contributed to making it a functional, world-class urban centre. The question is not whether the city's plans were good or bad, but whether they made a difference. And the answer is that they did. Not all plans, at all times, by any means, but several plans, or perhaps more correctly planning programs, had considerable impact.
http://www.ubcpress.ca/search/title_book.asp?BookID=299174889
2. ACO Celebrates Heritage Week Meeting with MPP's, February 18
Catherine Nasmith, ACO President
Architectural Conservancy Ontario delegates from across Ontario will be gathering at Queen's Park on February 18 to celebrate Heritage Week by meeting with our MPP"s. Our "Ask" follows on our submission drafted by Dan Schneider to the Culture Strategy process, posted in Culture Talks.
https://talk.ontario.ca/culture/
The case we are making is that heritage is fundamental to the Ontario Culture Strategy, but heritage needs a Strategy of its own. "New ideas need old buildings" according to Jane Jacobs, yet we continue to lose them as intensification and other provincial policies put impossible pressures on Ontario's heritage fabric.
OUR BIG ASK, tied to an ongoing government process, is that the Minister of Culture initiate a focussed Strategy for Ontario's Cultural Heritage, either a sub process of developing the current Culture Strategy, or a parallel process.
We are coming to our MPP's as volunteers who work incredibly hard to conserve Ontario's heritage, but we need the help of MPP's to be successful.
The presentation touches on several key issues which are a sampling, but not all, of what is needed. Action is needed across several pieces of legislation, involving several Ministers. Those are summarized on the fourth slide, and the rest of the slides expand the points.
NEEDED: An Ontario Cultural Heritage Strategy
Our challenges are many and complex - We need your help to:
•Create Respectful Growth Plans
•Ensure Taxes Help Not Hinder
•Minister of Culture's to do list
•Public Property-Heritage First
•Create an Ontario Culture of Conservation--Buildings are not Garbage!
•Invest in Heritage
• Create Respectful Renewable Energy
The full presentation is available at the
ACO website
, click at the bottom of the item to download the pdf.
3. Former Baptist Church, Elora, Receives Protection by Heritage Designation
Beverley Cairns, ACO rep.for Twnshp of Wellington, Guelph/Wellington Branch

33 Henderson Street, Elora
At the Council meeting of the Township of Centre Wellington, January 25, the simple red brick 1863 former Baptist Church at 33 Henderson Street, Elora, received heritage designation.

This building has not served as a church since the 1880s, but its importance in maintaining the integrity of the core historic Victoria Crescent Neighbourhood of Elora cannot be over-stressed. It is within a unique grouping of three historic churches, all within a 100 meter radius, namely the former Baptist Church, the former Chalmers Presbyterian Church and St Johns Anglican Church.

What is important to bring to the fore is that the request to designate 33 Henderson Street was initiated by a heritage conservation-minded citizen residing in Eloras historic Victoria Crescent Neighbourhood, not the property owner. Under the Ontario Heritage Act any person can propose a designation. In fact, this same citizen initiated and researched the designation of several other buildings in the Victoria Crescent Neighbourhood, itself a proposed Heritage Conservation District. The township's heritage committee agreed to the citizen request and recommended the designation to Council. The property owners agreed.

It should be acknowledged that the necessary research to support the designation process for 33 Henderson Street was completed at no cost to the township by the heritage conservation-minded citizen who formally requested in writing that the Township designate this at-risk property. As the former Baptist Church is presently for sale, it faced a potential threat due to the interest of developers in demolishing and replacing with multiple units not in keeping with the existing height, scale, massing and style of single family homes which characterize the neighbourhood.

Proactive citizen engagement in the heritage planning process continues to be an essential element in the conservation of Centre Wellingtons natural and cultural heritage resources.

With the addition of the Baptist Church, 12 of the 27 buildings in the proposed Victoria Crescent Heritage Neighbourhood are now designated. 96% of the homes and churches in the Victoria Crescent Neighbourhood are more than 100 years old, with some 30% being constructed pre-Confederation. The Baptist Church and the Victoria Crescent Neighbourhood are entirely within the boundaries of the Township Official Plan designated "Elora Heritage Area".

In fact, citizens embracing conservation of the Victoria Crescent Neighbourhood also initiated the request for a Heritage Conservation District in 2004, the first area in the Village of Elora to be formally evaluated as a heritage district and a significant cultural heritage landscape. Acting as an appointed sub-committee of Council, four representatives of the neighbours along with two appointees from Heritage Centre Wellington produced an in-depth study of the area in October 2008, with a revised final study in May 2010. This Heritage Conservation District Study was accepted in March 2011 by Council, recommending that Eloras Victoria Crescent Neighbourhood be protected as a Heritage Conservation District under the Ontario Heritage Act. Staff were instructed by Council to prepare a work plan and budget for completion of the requisite Heritage District Plan and in April 2011 funding for completion of the HCD project was allocated in the Township budget and reserves. The Study was praised for thoroughness, having taken over five years to produce.

However, in a subsequent budget necessary funding to proceed to a Heritage District Plan was reallocated. To date the required public meeting has not been initiated by the Township of Centre Wellington staff or Council. In the absence of a cost-effective Heritage Conservation District Plan under Part V of the Ontario Heritage Act, buildings like the Baptist Church and conservation of the historic Victoria Crescent Neighbourhood will continue to be at risk. Without HCD protection, citizen vigilance and intervention may again be necessary to protect their integrity.
Beverly Cairns is ACO rep.for Township of Wellington, Guelph/Wellington Branch
4. Central Experimental Farm under Threat
Leslie Maitland, Past President, Heritage Ottawa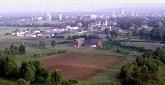 Photo via The Western Producer
In November 2014, Minister John Baird announced that 60 acres of the Central Experimental Farm (CEF) would be allocated for a new campus for the Civic Hospital. No public consultation. The scientists at Agriculture and Agri-Food Canada (AAFC) and the heritage community found out when they opened their morning paper.

The CEF is the place where science and history intersect. AAFC scientists do long range studies on the effects of climate change on agriculture, and understanding soil health. The specific acreage identified is the place where Marquis wheat was developed, and where northern hardy varieties of soy were developed, making it now Canada's third largest crop. For its scientific achievements and as a significant scientific landscape, the CEF was named a national historic site. Imposition of a large structure such as a hospital will render the climate change studies null and void.

Hospitals can be built in many places. The CEF is a unique research station and national historic site. There is no legislative protection for national historic sites or any other federal heritage properties (24 Sussex?).

The Coalition to Protect the Central Experimental Farm National Historic Site calls upon the Trudeau government to reverse this bad decision, and help the hospital find another site. For more information, see heritageottawa.org/advocacy.