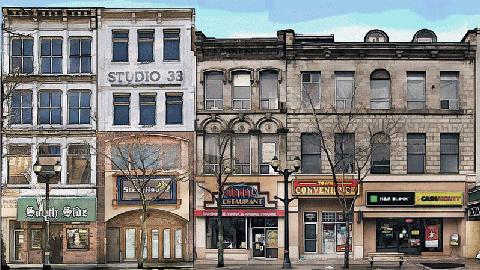 Sign Petition to Save the Gore
Please sign this petition to ask Minister Eleanor McMahon to bring provincial powers to bear to save the Gore in Hamilton
+read
Canada's Buildings - Investment Portfolio or City Fabric
The economic case for retrofitting buildings
Toon Dreessen, Past President OAA

Mar 02, 2017

Beyond social responsibility, more and more data are proving it makes economic sense for landlords to retrofit their buildings and make them sustainable and energy efficient. Just as today's consumers are willing to pay a little more for organic food, tenants will pay more and stay longer in ...
+read
Change.org: Sign Petition to Save the Gore
Sign the Petition to Stop the Demolition of 18-28 King Street East
Hamilton Heritage Watch

Feb 28, 2017

We know from history that it's not over until a building is actually demolished (e.g. Sandyford Place). Please take a moment and sign the petition asking the province to save our Gore Park buildings. These are structurally sound buildings and do not have to come down! The practice of demolishi...
+read
There are no Events at this time.