FEATURE STORIES
1.test
IN THIS ISSUE
EVENTS
1. Willowbank's: Views On A Room: Heritage Symposium
2. Willowbank's: Views On A Room: Heritage Charette
3. Continuing Education Course: Toronto
4. Continuing Education Course: Historic Streets of Toronto
5. Planning Postwar Toronto
6. Heritage Ottawa Free Public Lecture
7. Lea Talks, Jane's walk and Lea exhibit
8. Lea Talk
9. Leaside Jane's Walk
10. Lea Exhibit

NEWS/ACTION
11. Is this the City we Want? Preservation in 2016
12. Bulletin: Ontario Ministry of Culture Releasing Draft Ontario Cultural Strategy
13. In Praise of Architectural Modesty-Torontos York Square
14. Join Architectural Conservancy Ontario online
15. "Mr. Mayor, don't tear down this building" (Winnipeg's Public Safety Building at Risk)

LINKS
16. ACOToronto.ca: Toronto Modern to Post Modern
17. ACO's Acorn Magazine Now Posted Online
18. Globe and Mail: York Square
19. MLS: Rosedale's Historic Caverhill on market
20. The Toronto Star: Unbuilt Plans Can Tell Us a Lot About Our City Today
21. Toronto Star: Destruction of Palmyra Arch of Triumph
22. Toronto Star: Future of Yorkville
23. Toronto Star: Reproduction of Arch of Triumph in Trafalgar Squar
24. Toronto Star: Woodbridge's Maynard Family
25. Globe and Mail: Classic Plastics at Design Exchange
26. Globe and Mail: Saving A Little of Woodgreen Discount Drug Store Building
27. Atlantic Magazine - Citylab.com: Why Historic Preservation Needs to Be Part of Disaster Planning
28. CBC Manitoba: Public Safety Building to be demolished, no date yet
29. CBC News: Public Safety Building's architect makes last plea to save structure
30. CBC News: St. Patrick's Church Restoration Society doesn't fear heritage designation
31. CityLab: Los Angeles' Cinderella Homes
32. Domain News: Lord Mayor Clover Moore throws weight behind Sydneys most controversial building
33. Globe and Mail: Halifax- Be Careful What you Wish for
34. Globe and Mail: Winnipeg's Brutalist Public Safety Building in Jeopardy
35. Metropolis: The loss of OMA's Netherland's Dance Theatre after 30 Years
36. MLive: FLW House for Sale in Kalamazoo
37. St. Marys Journal Argus - The Green Bridge
38. straight.com (Vancouver): Demolition crews begin tearing down two century-old schools in Vancouver
39. Stratford Beacon Herald: Stratford's White House
40. The Guardian: Obituary Zaha Hadid
41. Winnipeg Free Press: Public Safety Building At Risk

DOES ANYBODY KNOW?
EVENTS
1. Willowbank's: Views On A Room: Heritage Symposium
| | |
| --- | --- |
| Place: | Willowbank, Bright Parlour, 14487 Niagara Parkway, Queenston, ON, L0S 1L0 |
| Date: | April 23rd, 2016 |
| Time: | 10AM - 5PM |
| Cost: | $80/person |
| Info: | Register at willowbank.ca. http://www.willowbank.ca |
Willowbank is holding the Views on A Room: Heritage Symposium on April 23rd, which will explore contemporary approaches to built heritage conservation. A keynote address will be given by Franklin Vagnone of twistedpreservation.com and co-author of the "Anarchists Guide to Historic House Museums."

The symposium will feature leading heritage professionals who will present and have a moderated discussion on the following themes: 1) conservation approaches, 2) interpretive approaches and 3) materials and systems considerations. Attendance is limited and for those who cannot attend in person, video recordings are available.

Register at willowbank.ca

Building upon the explorations of the Symposium, the Views On A Room Charette will be held on the following weekend of April 30th-May 1st. The Charette will be a 2 day design workshop which will engage students across disciplines on the conservation of Willowbanks main lecture Hall: The Bright Parlour. As Willowbank prepares for upcoming infrastructure upgrades the conservation approach to our many layered estate house will have to be finalized. We would like to engage not only our stakeholders but the upcoming generation of design and heritage professionals in what form that approach will take.
2. Willowbank's: Views On A Room: Heritage Charette
| | |
| --- | --- |
| Place: | 14487 Niagara River Parkway, Queenston, ON, L0S 1L0 |
| Date: | April 30th, 2016 - May 30th, 2016 |
| Cost: | $50/person |
| Info: | Register at willowbank.ca http://www.willowbank.ca |
Building upon the explorations of a preceding Symposium, the Views On A Room Charette will be held on the weekend of April 30th-May 1st. The Charette will be a 2 day design workshop which will engage students across disciplines on the conservation of Willowbanks main lecture hall: The Bright Parlour. As Willowbank prepares for upcoming infrastructure upgrades the conservation approach to our many layered estate house will have to be finalized. We would like to engage not only our stakeholders but the upcoming generation of design and heritage professionals in what form that approach will take.

The Charette is open to all students in post-secondary institutions. Teams of six will engage in a two day workshop with a video and panel deliverables that will be judged by leading heritage professionals from a preceding Symposium. Prizes will be awarded.

Registration is $50/person.
Register at: willowbank.ca
Once registered, participants will be forwarded a charette briefing package.
3. Continuing Education Course: Toronto
presented by architectural historian Marta O'Brien
Have you wondered how to tell a Georgian house from a Second Empire house? This course illustrates the characteristics of over twenty architectural styles used for Toronto residences during the past 200 years. We'll explore the evolution of each style and you'll gain some ability to date houses and other residential buildings. Heritage preservation will be discussed, along with the surprising controversy surrounding early apartment buildings. Examples will cover workers' cottages to mansions, and one class is a walking tour.
4. Continuing Education Course: Historic Streets of Toronto
presented by architectural historian Marta O'Brien
Join Marta to hear the stories behind a selection of Toronto's oldest streets. Using archival and recent images, we'll examine the history of each street -- primarily through the changes in built form. Some of the streets go back to the earliest days of the Town of York and have connections to its famous families, individuals, and events (Jarvis Street and Spadina are two examples). Other streets are part of later history: University Avenue was planned as a grand boulevard incorporating ideas from the City Beautiful movement. No matter how well you know the city, you'll be surprised.
| | |
| --- | --- |
| Place: | Hinton Learning Theatre, 3rd floor Toronto Reference Library, 789 Yonge Street |
| Date: | Thursday, April 14, 2016 |
| Time: | 1 - 3 pm |
| Cost: | Free. All are welcome. |
| Info: | Part of the Toronto Reference Library's Thought Exchange programming. Circulating copies of White's book through the Toronto Public Library: http://www.torontopubliclibrary.ca/detail.jsp?Entt=RDM3354639&R=3354639 http://www.torontopubliclibrary.ca/detail.jsp?Entt=RDMEVT237204&R=EVT237204 |


Richard White, historian and author, discusses his new book, Planning Toronto : the Planners, the Plans, Their Legacies, 1940-80 .

Take a close look at planning in and around Toronto through the critical years 1940 to 1980 to learn what plans were proposed, what impact they had, and how they contributed to making the city what it is.

The question is not whether the plans were good or bad, but whether they made a difference.

Books will be available for sale.
6. Heritage Ottawa Free Public Lecture
HISTORY OF OTTAWA'S BRICKYARDS
| | |
| --- | --- |
| Place: | Auditorium, Ottawa Public Library, 120 Metcalfe Street |
| Date: | April 20, 2016 |
| Time: | 19:00 to 20:00 |
| Cost: | free |
| Info: | |
Brick was an uncommon building material in the Ottawa area until the building boom that crested in the early 1870s.

Brickworks for the Ottawa market mostly developed along the banks of the Rideau Canal and River in Ottawa, Nepean and Gloucester where suitable clay was available in abundance and the canal itself facilitated transportation into town. Due to the rising cost of lumber, bricks were increasingly used for house construction by the early 20th century. Building contractors and local capitalists expanded the industry and even began to tap the Montreal market, but never approached the productive capacity of the largest Toronto or Quebec firms. The local yards eventually were bought out by external interests or were expropriated by the federal government.

Speaker(s): Bruce Elliott is a professor at Carleton University and author of many studies on Ottawa and area history.

The lecture is free and will be delivered in English.


7. Lea Talks, Jane's walk and Lea exhibit
8. Lea Talk
Leaside Architecture: the Path to Modernization
| | |
| --- | --- |
| Place: | Amsterdam Brewery 45 Esandar Drive, Leaside |
| Date: | Tuesday May 3, 7-9pm |
| Info: | |
Our Lea Talk focuses on the architecture of Leaside and its evolution into the 21st century. What is the architecture of Leaside, its origins, its value and how can it be updated into the modern era through design? The consistent architectural character of Leasides streetscapes is intrinsic to its success and reinforces the Garden City principles used by landscape architect Frederick Gage Todd in his 1913 plan. How can design support modern living while retaining this cohesive community quality that attracts many people to Leaside?
9. Leaside Jane's Walk
Leaside: A Garden City Revealed
| | |
| --- | --- |
| Place: | Meet at the entrance to Leaside Public Library 165 McRae Drive |
| Date: | Friday May 6 at 1pm and Saturday May 7 at 10am |
| Info: | |
Janes Walk: Leaside: A Garden City Revealed
Leaside was laid out in 1913 by the landscape architect Frederick Gage Todd who based his design on the Garden City principles, best exemplified by Letchworth in England. The Garden City differs from suburbs in that, along with curvilinear tree-lined streets, public green spaces, and cohesive streetscapes, it also included an industrial area to provide employment and commercial streets for convenient shopping. When people walk through Leaside today they see it as a neighbourhood of Toronto. But what is the experience when you examine Leaside through the lens of the Garden City framework as a designed landscape?
10. Lea Exhibit
Leaside: the Life of a Garden City
| | |
| --- | --- |
| Place: | Leaside Public Library, 165 McRae Drive |
| Date: | Friday May 6 and Saturday May 7, 9am - 5pm |
| Info: | |
Lea Exhibit: Leaside: The Life of a Garden City
When Frederick Gage Todd laid out the town of Leaside in 1913 using the Garden City principles he created a framework for the holistic life of a community. In the evolution of the municipality from 1913 to the 1950s, the town of Leaside built on this Garden City framework to create a verdant ,and socially and economically diverse community. Singles, semis and multi-unit building types existed next to thriving industrial and commercial sectors, and a strong sense of local identity. In our exhibit, we show the many layers of Leaside and demonstrate the significance of the Garden City elements that frame the Leaside of today.
NEWS | ACTION
11. Is this the City we Want? Preservation in 2016
Catherine Nasmith
On Monday night, April 25 join ACO Toronto for an important conversation about Toronto. Six Toronto observers who will be answering the following questions, in five minutes or less each, with only a few images. Their opening remarks will be followed by comment from each other and from audience members. For more info click here:
Panel Members:
Mary MacDonald:

What is the role of conservation in today's rapidly changing Toronto? Cultural, Environmental?, Social?

Robert Allsopp:

Can we do better than urban taxidermy?

Jamie Bradburn:

What lessons of the 70's have been lost?

Dave Leblanc:

Does it matter that we barely recognize parts of Toronto?

Alex Bozikovic:

How much is too much?

Kim Storey:

Do we need a new generation of reform activists and politicians?
Moderator: Catherine Nasmith
7 PM, 155 College Street Toronto, 6th floor auditorium
12. Bulletin: Ontario Ministry of Culture Releasing Draft Ontario Cultural Strategy
Catherine Nasmith
The Draft Core Elements of the Ontario Culture Strategy is being released today, comments are due on May 13. Please watch for it, as soon as I have more information I will send out links on twitter, post on BHN, ACO website.
The schedule is to revise in May, and to take the Ontario Culture Strategy to cabinet in June, and rolled out in the early summer.
13. In Praise of Architectural Modesty-Torontos York Square
Catherine Nasmith, April 11, 2016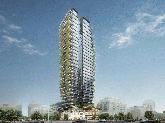 Proposal for York Square, headed to OMB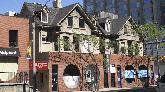 Whenever I mention that ACO Toronto is interested in protecting Toronto's York Square people ask where is that? In some ways that is a compliment to its success. This modest project, a seminal work of the ground breaking architectural firm of Diamond and Myers, set the architectural and planning world on its end in 1968, yet its modest contextual approach has been so widely copied that it is almost invisible today.
York Square is better known as the location of the Vidal Sassoon hair salon. It is no accident that a revolutionary in women's hair, who singularly set out to free women from sleeping on bobby pins and rollers, located in this similarly revolutionary project. We now take for granted the idea of working with and around existing buildings, but York Square, was the first project to mix new and historic to make something new. It was THE project that set out on a different path to the scorched earth approach of "urban renewal".
Fast forward almost 50 years….even though the youth movement has long since departed, Yorkville's counter culture physical fabric remains. Carved out of old houses, with new infill between, low scale development winds from street to street, full of pedestrian lanes, small courtyards, buildings of modest scale that are now home to some of the city's most expensive boutiques, professional offices, bars and restaurants. The generation that made the place returns as well heeled tourists.
Now Yorkville is under major re-development pressures. There is fear that it may disappear entirely. Property owners complain that even with high rents, property values, hence tax rates, are set by OMB fuelled redevelopment speculation, forcing rents beyond the capacity of existing tenants. That tax spiral led to the sale for redevelopment. The excellent restaurant Il Posto continues in the best outdoor patio in Toronto, but for how much longer.
York Square was sold to Empire Communities who now propose to demolish all but the corner façade and pile a massive 40 storey, 128 foot condominium tower on stilts above. The project, designed by the Zeidler Partnership with Scott Torrance landscape architects, dwarfs the lone façades that are retained from the existing project. In his recent lecture, John Sewell described the project as "Death from Above".
The intimate courtyard is lost, replaced by a plaza off of Yorkville Avenue that will have none of the enclosure or quiet calm of the present space. A recent Ontario Municipal Board decision on Church Street near McGill was turned down because it dwarfed the adjacent designated building and the surrounding neighbourhood. Building over, as this scheme does, is to my mind more egregious.
The current scheme was introduced in February 2016. It replaces modesty with the opposite, making a mockery of the retained heritage elements. Because of its historic significance and because it is already exactly the right size and scale for Yorkville, ACO Toronto has been arguing for the conservation of York Square.
The City of Toronto has designated the property under Part IV of the Ontario Heritage Act, and identifies all of the exterior features and the courtyard as heritage attributes, ie important to retain. The City would be within its rights under to refuse any demolition, and its reasons are well described in the designation report. Would the OMB agree?
The City of Toronto has not yet taken a position either in favour or against the development. Empire Communities have appealed to the Ontario Municipal Board. Several community groups have obtained Party status at the hearing. Over the next few months negotiations will continue. A ten day hearing has been scheduled for January 2017.
Last week ACO Toronto retained lawyer Jane Pepino to represent ACO and the heritage of York Square. Watch this space.
14. Join Architectural Conservancy Ontario online
Catherine Nasmith
If you would like to support the excellent work of this organization (I'm the President), you can now join, renew or donate online. You will get your tax receipt instantly by email. Here's the link.
15. "Mr. Mayor, don't tear down this building" (Winnipeg's Public Safety Building at Risk)
Bartley Kives

Winnipeg Public Safety Building
Brian Bowman campaigned for office on a promise to make city hall more open and transparent. In light of that, the mayor must explain why he wants to take a wrecking ball to the Public Safety Building.

During his state of the city speech this week, Bowman vowed to demolish the soon-to-be-decommissioned home of the Winnipeg Police Service, along with the shuttered civic parkade, and redevelop the site in consultation with artists, architects and Exchange District residents.

"Id like to see things move as quickly as possible, but we also want to make sure we get it right," Bowman told reporters following his speech Thursday. "Its just a tremendous opportunity that I really wanted to amplify... as a community, we really want to have everyone engaged as possible."

Community consultations are great, but the mayor is ahead of himself. To date, nobody has demonstrated the need to knock down one of Winnipegs most unusual buildings, let alone demolish it in a hurry.

Later this year, the police will move out, leaving the six-storey, 1966 structure empty. It also needs an exterior makeover because the Tyndall-stone cladding is falling off.

Bowman, however, claims the entire building is "beyond repair," citing unnamed engineers. "Im a strong proponent of heritage preservation in our downtown. Unfortunately, that is just not going to be a good use of funds," the mayor said. "As well, its my understanding its not structurally sound."

To date, no public report has rendered such a verdict. Only the neighbouring parkade, which the Sam Katz administration allowed to fall apart despite repeated warnings, has been declared too decrepit to fix.

Instead, the PSB appears to be facing a death sentence solely because it will soon be vacant. This is due to the questionable actions of the previous administration at city hall, which misled council into approving the purchase and renovation of a new police headquarters by suppressing cost estimates for the renovation and expansion of the Public Safety Building.

Documents obtained by the Free Press show city officials were told in 2009 it would cost roughly the same amount of money ($184 million) to renovate the PSB and expand it (over the demolished civic parkade) than it would cost to buy the Canada Post building and transform it into a new police HQ ($180 million). Council was not given this information before it approved the Canada Post option, which later ballooned in cost to $214 million and left the city owning a mostly vacant Graham Avenue office tower as well as the PSB.

Given this apparent deception, its incumbent on Bowman to right this historic wrong and do everything within his power to find a new use for the PSB. To knock down and pave over one of the greatest mistakes of the Katz era would not amount to righting the historic wrong.

There are many Winnipeggers who consider the PSB ugly, but esthetic considerations are irrelevant. During the 20th century, many cities knocked down old neo-classical buildings because they, too, seemed ugly at the time. It would be foolish to make the same mistake with a modernist structure.

The PSB is not just any modernist building. Its a dramatic example of brutalism as well as a key piece of an architectural ensemble that includes city hall and the Centennial Centre complex across Main Street.

Knocking down the PSB without trying to find a new use for it would be tragic. Yes, adaptive reuse is costly, but it would be cheaper to renovate the PSB as a civilian facility than it would have been to fix it for police, who require protection from bullets and grenades.

If you knock down the building, there are limited uses for the site, thanks to a 1875 land-donation caveat that demands some form of public use. Would nearby Red River College desire the building? If that avenue has been exhausted, the city should say so.

Its not acceptable to declare the building unsafe without presenting the evidence. It isnt cool to say there are no viable redevelopment options without demonstrating the city took pains to explore any.

Bowman said a report about the PSB is coming, but now that hes promised to knock it down, would any city administrator get in his way? In 2009, no one at city hall was brave enough to say there was a viable alternative to buying and renovating the Canada Post building. In fact, city hall fought to keep this information secret.

Bowman has promised to be more open. If the PSB comes down under his watch, there better be a rationale.
___
Story at: http://www.winnipegfreepress.com/local/mr-mayor-dont-tear-down-this-building-370335371.html
LINKS
16. ACOToronto.ca: Toronto Modern to Post Modern
Catherine Nasmith
Talks available at Resources, ACO Toronto
"Death from Above"- Redevelopment Proposal for York Square

We've been having a lovely time listening to stories of great experiments in architecture and politics for the last three weeks.
Sitting in the beautiful auditorium on the sixth floor of the former Board of Education Building, inspired by the architecture of Peter Dickinson, we have heard Robert Moffatt, Annabel Vaughan and finally John Sewell talk of the amazing enterprise that was Toronto architectural practice from 1959 to 1970's. School buildings by exuberant 30 year old Peter Pennington, Lord Lansdowne and Davisville Junior School; the work of Peter Dickinson and the taste of the era as seen through architect father and daughter, Colin and Annabel Vaughan; and finally from John Sewell, how the next generation of architects started to approach things differently, working the new into the old instead of trying to build an entirely brave new post war world.
For those who weren't able to attend, the slides of the talks, along with the text from John Sewell's are online at acotoronto.ca
John closed his talk describing the proposal for York Square as "Death from Above".."The sketch catches quite clearly the loud squishing sound of a development scheme which shows no respect for the past. Once again the circle turns. It is time once again to put on our armour in the name of being reasonable about paying attention to where we have come from."
On Monday, April 25, 7 pm join us for "Is this the City we Want", Preservation in 2016, with panellists Kim Storey, Jamie Bradburn, Robert Allsopp, Dave LeBlanc, Mary MacDonald, and Alex Bozikovic having a dinner party conversation about where Toronto finds itself in 2016.
Come and be part of the conversation.
http://acotoronto.ca/resources2.php
17. ACO's Acorn Magazine Now Posted Online
Acorn Spring 2016 Edition
While nothing matches the pleasure of looking at a magazine in the flesh, we are now posting as pdf's online.
Acorn, Spring 2016
Another wonderful issue from our all volunteer Acorn Committee, led by the more than able Liz Lundell
Stories on buildings repurposed for food purposes, heritage market areas. Editorial by Catherine Nasmith, Slow Food and Slow Buildings. Articles on Kensington Market, Craft beer in Dundas, Ontario, The Working Centre in Kitchener/Waterloo, Maple Syrup in Lanark County, Albion Hotel, Making Memories at Heritage Venues, Morden Yolles at Scaramouche, New Hamburg's The Imperial, and the demolition of the Mayfair Hotel. Happy Reading, and for hard copies, join ACO.
http://www.arconserv.ca/resources/show.cfm?id=20
18. Globe and Mail: York Square
John Bentley Mays
Looks like time
In the summer of 1969, when I moved from the United States to Toronto, the intoxicating haze of rock music, incense, pot fumes and flower-power politics hung heavy over the little Victorian streets of the Yorkville district.
Head shops and vintage clothing emporia and coffee houses served a cosmopolitan clientele made up of young drifters and seekers, draft dodgers, outlaws and students. Though I was not a very convincing hippie – I never did get the hang of smoking weed – I enjoyed wandering along the neighbourhood's byways and browsing in the Book Cellar, on the corner of Avenue Road and Yorkville Avenue.
The Book Cellar is gone, of course, and so is the run-down folksiness that once gave central Yorkville a kind of faded charm. The district's transformation into a spiffy, high-end shopping and residential area began in the early 1970s, but this process is only nearing completion now, as new condominium towers go up, one after another, on the edges and main thoroughfares of the former village.
But if rezoning permission is granted by city hall, one tall building complex in particular will spell the end of old Yorkville as we've long known it. This mixed-use project by Empire Communities is slated to rise 38 storeys from the corner of Yorkville and Avenue Road (the location of the now-defunct Book Cellar).
http://www.theglobeandmail.com/life/home-and-garden/architecture/looks-like-times-up-for-yorkvilles-old-guard/article12508327/
19. MLS: Rosedale's Historic Caverhill on market
24 Park Road- $17,700,000
Definitely out of our price range!
http://v3.torontomls.net/Live/Pages/Public/Link.aspx?Key=f7918243ea4b4588bb160111f163c2a0&App=TREB
20. The Toronto Star: Unbuilt Plans Can Tell Us a Lot About Our City Today
Shawn Micallef, Mark Osbaldeston
Exhibit showcases plans for Toronto buildings and neighbourhoods that never were
Opera Place is the name of a residential building at 887 Bay St. and just north of it is another musical building, the rather up tempo Allegro at Opera Place. Even the park tucked in behind the Metro Central YMCA is officially called Opera Place, though the names dont resonate much.
The down-tempo story here, operatic only to those who like stories of government decision making and recession, is that the entire site at the southeast corner of Bay and Wellesley Sts. was cleared by the provincial government in the 1980s for what would have been Torontos opera house. With a postmodern design by architect Moshe Safdie, it was cancelled by Bob Raes government and most of the land lay empty for more than 20 years. Unbuilt plans like these are a common Toronto libretto.
An exhibit called No Little Plans: alternative building and transportation visions for Toronto at the Toronto Archives on Spadina Rd. has gathered together a number of unrealized plans that include housing projects, freeways, grand avenues, parkways, and the dozens of designs for New City Hall that were not chosen. Its like an alternative Toronto mined from miles of files held in the Archives, the brain of Toronto that never forgets. The exhibition is curated by Mark Osbaldeston, author of two volumes of Unbuilt Toronto, books that chronicle the city that might have been.
Finnish architect Viljo Revells models from the first and second stages of the New City Hall competition are in the exhibit, too. As Osbaldeston points out, theres a great story that Eero Saarinen, the famed modernist architect who was on the competition jury, pulled out Revells first version from a pile of cast offs and brought it back into the running, ultimately winning. That Saarinen story, he explains, has been reasonably proven true now thanks to Chris Armstrongs recent book Civic Symbol: Creating Torontos New City Hall. Seeing the early model in person is like meeting the childhood version of an adult friend.
Late 19th and early 20th century Chicago architect Daniel Burnham coined the phrase the exhibits name references: Make no little plans, he said, aspirational advice to cities. Cynics will often say Toronto doesnt think big, and looking through both Osbaldestons books and the exhibit, its clear that sometimes we thought big, then decided not to act big.
There are different reasons why different plans dont go ahead, but I think the one thing they all tell us is that fundamentally, the way the city develops is the result of choices, says Osbaldeston. And thats why these plans matter. They remind us that there are important choices to be made now, on transit, on the waterfront, on where and how growth occurs.
One of the most ambitious unrealized plans in the exhibit is the Ataratiri project, planned for what is now the West Don Lands. It also began in the 1980s but was cancelled when the early 90s recession hit, though not after hundreds of millions were spent. The quarter-century old architectural designs by Toronto firm Brown + Storey look remarkably contemporary, very much in line with what Waterfront Toronto has done and has planned for the area. In Torontos current inferno of a real estate market, its hard to remember how devastating the bottoming out of the market was here in the early 90s. Some people remain in debt to this day.
Some images in the exhibit are depressing, like seeing what is essentially a plan for a downtown relief line on a 1910 map of proposed subway lines. Others are amusing, like the fantastic picture of the massive Ataratiri model where officials and media are stepping on and over the Gardiner expressway, always in the way.
Some debates never die, but Torontos not alone; Osbaldestons next book Unbuilt Hamilton, exploring his hometowns big plans, is out this September
http://www.thestar.com/life/2016/03/26/torontos-unbuilt-plans-can-tell-us-a-lot-about-our-city-today.html
21. Toronto Star: Destruction of Palmyra Arch of Triumph
Albert Aji, Associated Press
Palmyra a ghost town after Daesh destruction

After Syrian troops retake Palmyra from Daesh, their next goal is to take back Mosul, Iraq's second-largest city.
Share on Facebook
Reddit this!
Palmyra's remarkable Arch of Triumph, built under the Roman emperor Septimius Severus between A.D. 193 and A.D. 211, has been reduced to a pile of stones by Daesh extremists.
OMAR SANADIKI / REUTERS
Palmyra's remarkable Arch of Triumph, built under the Roman emperor Septimius Severus between A.D. 193 and A.D. 211, has been reduced to a pile of stones by Daesh extremists.
PALMYRA, SYRIA—Explosions rocked the ancient town of Palmyra on Friday and on the horizon, black smoke wafted behind its majestic Roman ruins, as Syrian army experts carefully detonated hundreds of mines they say were planted by Daesh militants before they fled the town.
A crew for The Associated Press visiting the town Friday witnessed firsthand the destruction inflicted by the extremist group on the town's famed archeological site, less than a kilometre away from the modern-day town of the same name, now completely deserted.
While some parts of the site, including the Roman-era grand colonnades and amphitheatre appeared relatively untouched, the damage was very much visible elsewhere.
The remarkable Arch of Triumph, built under the Roman emperor Septimius Severus between A.D. 193 and A.D. 211, has been reduced to a pile of stones, blown up by Daesh extremists who filmed the destruction for the world to see. The monumental arch once sat atop the famed colonnaded streets of the ancient town.
The Temple of Baalshamin and parts of the Temple of Bel, one of the best-preserved Roman-era sites, are also destroyed.
Apart from the Roman ruins themselves, heavy damage could be seen on parts of the walls of Palmyra's towering Mamluk-era citadel, built during the Islamic conquest in the 13th century. On top of the scarred citadel, a Syrian flag flies in the wind.
http://www.thestar.com/news/world/2016/04/01/palmyra-a-ghost-town-after-daesh-destruction.html
22. Toronto Star: Future of Yorkville
Francine Kopun
Yorkvilles Hazelton Lanes gets a facelift
One hundred and twenty-five million dollars later, Hazelton Lanes, once cramped and hidden, is preparing to launch a new look, new name and something it always needed but never had: A proper entrance on Yorkville Ave.
Renamed Yorkville Village, the complex is part of a $400 million investment by First Capital Realty Inc., which also owns 10 of the buildings on the north side of Yorkville Avenue.
First Capital is positioning itself to ride the wave of a condo boom set to transform the neighbourhood.
More than a dozen new condo developments are planned in Yorkville over the next several years, more than doubling the residential population and creating a thicket of towers in an area known for its quaint Victorian buildings and intimate scale.
"We are going to see an extraordinary amount of change in the neighbourhood," said Councilor Kristyn Wong-Tam who represents Ward 27, Toronto Centre-Rosedale. "In the next decade or so Yorkville is going to be one of the most attractive neighbourhoods in Canada and it's going to meet a whole new standard."
http://www.thestar.com/business/2016/04/16/yorkvilles-hazelton-lanes-gets-a-facelift.html
Editor's Note: Yorkville as a Heritage Conservation District--Guess Not
23. Toronto Star: Reproduction of Arch of Triumph in Trafalgar Squar
2,000-year-old Syrian arch destroyed by Daesh recreated in Trafalgar Square
Last year, ISIS destroyed the ancient Arch of Triumph, which once stood in Palmyra, Syria. Now, a 20-foot replica of the monument stands in London.
LONDON—A 2,000-year-old triumphal arch destroyed by Daesh, also known as ISIS or ISIL, in Syria has been recreated in London's Trafalgar Square.
The Arch of Triumph in Palmyra formed part of one of the world's most extensive ancient archeological sites.
The six-metre Egyptian marble replica — about two-thirds the size of the original — was created by the Institute for Digital Archaeology from photographs of the original site using 3D imaging technology.
London Mayor Boris Johnson is unveiling the model Tuesday. It will stay in London for three days before travelling to cities including New York and Dubai.
http://www.thestar.com/news/world/2016/04/19/2000-year-old-syrian-arch-destroyed-by-daesh-recreated-in-trafalgar-square.html
24. Toronto Star: Woodbridge's Maynard Family
Noor Javed
Saving old Woodbridge one Building at a time
There is the Woodbridge Ave. of today, and the one that resides in Ken Maynard's memories.
Maynard, 82, stops at the corner just past the train tracks and points. "My great grandfather Amos Maynard owned the property here, he had a machine shop, and he built all the houses on the street," he says.
He stops again along the street, which makes up a part of the Woodbridge Heritage Conservation District in Vaughan. "There was a house here, that had gothic windows, and was owned by a little lady named Pinky White," says Maynard, adding almost apologetically: "I just know too much about this street."
With Maynard as the guide, a walk down the 650-metre stretch of road takes more than half an hour, spans three centuries and several generations. His great-great grandfather Alfred Maynard came to Woodbridge in the 1860s. Maynard himself was born in a log cabin a street away. His grandson is the seventh generation of Maynards to live in Woodbridge. So it's easy to see why Maynard is sentimental about every empty lot and storefront he passes along the street.
http://www.thestar.com/news/gta/2016/03/06/father-and-son-on-quest-to-save-old-woodbridge.html
25. Globe and Mail: Classic Plastics at Design Exchange
Danny Sinopoli
In praise of plastic
Few materials are considered more disposable but, as Danny Sinopoli writes, a new exhibit covering 75 years of Canadian design in the medium shines a light on its endurance and value
The Classic Plastics exhibition, which runs until August, comprises an all-Canadian collection of house wares made from a material that continues to draw ambivalence.
In the 1967 movie The Graduate, there's a now-famous scene that nicely captures the mixed feelings with which the postwar world regards plastic. In it, a businessman tries to convince young Benjamin Braddock (played by a young Dustin Hoffman) that the key to the future lies in "one word – are you listening? – plastics." Their brief, oft-quoted exchange reflects our long-conflicted views about the so-called miracle material, as plastic was initially touted: It's the cutting-edge stuff our modern lifestyles are made of, yet also soulless and artificial, the antithesis of the natural, a synonym for fake.
Has there ever in the history of design been a substance that inspires such ambivalence?
This question came repeatedly to mind as I walked through the Design Exchange in Toronto recently. Its latest exhibition, a small, strong show called Classic Plastics, features an array of product and furniture designs from the forties to the present. Culled from the DX's permanent collection, the all-Canadian wares embody not just the versatility and malleability of their defining material, but also its place in the zeitgeist. In one corner, stereo units like the groovy Plexiglas-capped Circa 711, regarded by previous generations as avant garde, have transmogrified into the classics of the exhibition's title. In another, small kitchen appliances once considered utilitarian at best and disposable at worst (a standout is Sid Bersudsky's forties-era kettle with sinuous bakelite handle) are distinguished today for their beauty and durability.
http://www.theglobeandmail.com/life/home-and-garden/design/in-praise-of-plastic-exhibit-shines-light-on-materials-endurance-andvalue/article29438284/
26. Globe and Mail: Saving A Little of Woodgreen Discount Drug Store Building
Dave Le Blanc
A little bit of Leslieville will live on in new Queen East condo
Heritage architecture is kind of like cool jazz. Almost everyone claims to dig it – put on Brubeck's "Take Five" and you'll get a room full of tapping feet – but everyday clubs have trouble finding bums to fill seats.
Similarly, while everyone gets worked up over threats to significant landmarks, who's there when the little buildings, the architectural sidemen if you will, are about to disappear?
Shiralee Hudson Hill is there.
It all started, she says, after a celebratory community meeting that her husband, Matthew Hill, attended in March 2015. After months of negotiation and a fight led by city councillor Paula Fletcher, the Red Door Family Shelter at 875 Queen St. E. in Leslieville had been saved; Harhay Developments would give it a new home in the condominium that would replace the 1958 WoodGreen United Church.
But the architectural drawings on display had left something out: the workaday but very interesting 1888 building at the corner of Logan Ave. – home to Woodgreen Discount Drugs for decades – wasn't part of the plan. Too expensive to rehabilitate, Mr. Hill was told.
http://www.theglobeandmail.com/real-estate/toronto/a-little-bit-of-leslieville-will-live-on-in-new-queen-east-condo/article29616589/
Editor's Note: My late brother Carl Stryg loved that building, but never had quite enough to buy it and restore. I am glad a little will be kept.
27. Atlantic Magazine - Citylab.com: Why Historic Preservation Needs to Be Part of Disaster Planning
Linda Poon
Almost two thirds of all states lack historic preservation strategies in their hazard-mitigation plans

The stage and main seating of The Orpheum Theater, built in 1918, were damaged when it was flooded by Hurricane Katrina in New Orleans. (AP Photo/Bill Haber)
Natural disasters have taken a heavy toll on historic landmarks around the U.S. When Hurricane Katrina swept through parts of New Orleans in 2005, floods damaged 19th- and 20th-century buildings, causing some to collapse. High winds smashed windows and stripped away the outer layers of houses, shops, and museums. More recently, Hurricane Sandy took down monuments in the 1849 Evergreens Cemetery in Brooklyn and damaged the electrical system of the Fraunces Tavern Museum—which dates back to the American Revolution—in Manhattan.
Between rising sea levels, predictions of increasingly extreme weather patterns, and the Big One always looming over the West, the U.S. is bracing itself for more natural disasters. But a recent report out of the University of Colorado Denver and University of Kentucky finds that the U.S. may not be as prepared as it could be to protect historic sites from floods, wildfires, and tornadoes. In fact, almost two thirds of all states lack historic-preservation goals and strategies in their disaster plans.
"It's such an important issue because so many historic resources were built before modern flood regulations and modern building codes, so they're located in areas that are prone to these kind of disasters," says Andrew Rumbach, a professor of planning and design at University of Colorado Denver, and one of the study's researchers. "When you [saw] them in Hurricane Katrina, which destroyed thousands of historic resources, it was a real loss. The preservation community tried to save as much as they could and restore it back with historical integrity."
http://www.citylab.com/housing/2016/04/why-historic-preservation-needs-to-be-part-of-disaster-planning/477318/
28. CBC Manitoba: Public Safety Building to be demolished, no date yet
Staff
Architect, heritage advocates lose battle to save brutalist building

The PSB will be fully vacant by July, once the police service has entirely moved to its new headquarters on Graham Avenue. (Google Streetview)
Winnipeg's Public Safety Building is coming down.
The architect and heritage advocates made last-ditch attempts to save the 51-year-old building at city hall on Tuesday, but they were unsuccessful. After lengthy discussion and debate, the property and development committee voted to send in the wrecking ball.
But that won't happen until a firm plan is in place for the property, which is bordered by William and James avenues and King and Princess streets.
Public feedback will be taken on options for the land and then a redevelopment plan will be presented for approval.
PSB architect Les Stecheson, who's battling a flu bug, made his way to city hall in an effort to convince councillors to preserve the building. The old police headquarters will become vacant by July, after the police service has entirely moved into its new location on Graham Avenue.
Stecheson described the PSB as "one of the most important buildings I've worked on in my career" and disagreed with a city-commissioned report that called for its demolition.
"It's an important style of that era — the '60s — and probably one of the best in the country," he said. "It's a gross exaggeration to say that since the building is experiencing some structural issues that the building is unsound."
http://www.cbc.ca/news/canada/manitoba/public-safety-building-winnipeg-1.3531875
29. CBC News: Public Safety Building's architect makes last plea to save structure
Staff
It's a gross exaggeration to say that since the building is experiencing some structural issues that the building is unsound

Public Safety Building (Google Street View)
The architect of Winnipeg's Public Safety Building made his way to city hall on Tuesday, battling the flu, in an effort to save the 51-year-old building.
Les Stecheson, 81, describes the building as one of the most important structures he's ever worked on and fully disagrees with a city-commissioned report that calls it unsound and recommends its demolition.
"It's one of the most important buildings I've worked on in my career," Stecheson told members of the city's property and development committee. "It's an important style of that era — the 60s — and probably one of the best in the country.
"It's a gross exaggeration to say that since the building is experiencing some structural issues that the building is unsound."
Architect Les Stecheson
Architect Les Stecheson, 81, describes the Public Safety Building as one of the most important ones he's ever worked on (Erin Brohman/CBC)
The building, the old police headquarters, is clad in Tyndall limestone and designed in the brutalist style of modernism. It was constructed in 1965 but Winnipeg's extreme weather and years of freezing and thawing have taken a toll on it.
Since 2006, a plywood-covered walkway has lined the street outside the building at William Avenue and King Street, to protect pedestrians from the risk of limestone cladding falling from the facade.
The PSB will be fully vacant by July, once the police service has entirely moved to its new headquarters on Graham Avenue.
The city commissioned a $275,000 report to consider options for the building and its attached parkade, across King Street from city hall. The parkade has been closed since August 2012 after engineering reports raised structural concerns.
http://www.cbc.ca/news/canada/manitoba/public-safety-building-winnipeg-1.3531875
30. CBC News: St. Patrick's Church Restoration Society doesn't fear heritage designation
Lisa Blackburn
'The heritage people don't insist on perfect restorations, they're a very practical bunch'

St. Patrick's Church on Brunswick Street, built in 1883. (Anjuli Patil/CBC)
The chair of the St. Patrick's Church reconstruction committee says there is nothing to fear about the recent Halifax municipal council decision to designate the Brunswick Street Catholic church a heritage building.
The Roman Catholic archbishop of Halifax and Yarmouth, Anthony Mancini, said last week he was disappointed with the decision.
A diocese representative asked council to vote down the recommendation so emergency repairs could be done — without adhering to heritage standards so costs could be reduced.
Chunks of granite recently fell off the side of the church. Initial reports suggested engineering consultants who inspected the property said the building needed $1.5 million in immediate repairs just to stabilize it.
But Andrew Murphy, chair of the St. Patrick's Church reconstruction committee, said there is confusion over the cost of the project.
He said the cost of stabilization is far less than the cost of restoration. If $700,000 to $800,000 is needed for the stabilization work, he said that is not an insurmountable amount. Between the society and the parish, Murphy said they already have a third of that raised.
http://www.cbc.ca/news/canada/nova-scotia/church-repairs-heritage-designation-construction-1.3495472
31. CityLab: Los Angeles' Cinderella Homes
Kriston Capps
The Fading Romance of America's Cinderella Homes
All fairy tales fade. But few ever sparkled as deliberately as the Cinderella Home.

This story starts in 1954 in Downey, California, just outside Los Angeles, where Jean Valjean Vandruff built his first Cinderella Home. These low-slung, ranch-style houses, marked by high-gabled, shake-shingle roofs and decorative gingerbread trim, sold a fantasy. These were storybook homes, designed through and through to appeal to the nuclear family at the dawn of the Atomic Age.

They also sold dreams of Western expansion and middle-class membershipdreams that have faded as much as the homes themselves.
http://www.citylab.com/design/2016/03/the-fading-romance-of-americas-cinderella-homes/474072/?utm_source=nl__link3_031816
32. Domain News: Lord Mayor Clover Moore throws weight behind Sydneys most controversial building
Sue Williams

Save or demolish: The exterior of the Sirius public housing building at 36-50 Cumberland Street, The Rocks. Photo: Wolter Peeters
Sydney's most hated building, the brutalist Sirius apartment block at The Rocks, has won the backing of its most powerful ally yet, Sydney's Lord Mayor Clover Moore.
At a critical point in the battle to have the 1970s concrete building heritage-listed rather than demolished by the NSW Government and the site sold off to developers, she's thrown her weight behind the conservationists.
"Historic buildings support local economies and communities by contributing to local character, building diversity, urban renewal, design excellence, social cohesion and cultural life," she wrote in a personal approach to the Minister for Environment and Heritage Mark Speakman.
http://www.domain.com.au/news/lord-mayor-clover-moore-throws-weight-behind-sydneys-most-controversial-building-20160408-go1lim/
33. Globe and Mail: Halifax- Be Careful What you Wish for
Michael Gorman
Construction for Halifax convention complex disastrous for merchants
When he opened the Carleton Music Bar and Grill on Argyle Street in the heart of downtown Halifax in 2008, Mike Campbell thought it was a sure thing.
Self-admittedly Entering the third act of his working life, the veteran of MuchMusic and a staple of the east coast music scene saw room for a place that paired a good atmosphere for food and drinks with performances by the country's top musicians. "I went into it thinking, this is going to be a slam dunk; there's absolutely no problem," Mr. Campbell said recently.
Then, in the span of a few months, the economy collapsed: The Halifax Chronicle Herald, located across the street, moved its office out of the downtown, taking with it a major source of customer traffic.
Things seemed dire, but Mr. Campbell held out hope for that space across the street, which filled an entire block. "We always agreed that something there was going to wind up being the saviour for this whole place."
Ironically, that something has pushed some businesses, including Mr. Campbell's, to the brink.
http://www.theglobeandmail.com/news/national/construction-for-halifax-convention-complex-disastrous-for-merchants/article29039916/
34. Globe and Mail: Winnipeg's Brutalist Public Safety Building in Jeopardy
Alex Bozikovic
The Brutalist truth: 1960s concrete is part of history

ALEX BOZIKOVIC
The Globe and Mail
Published Friday, Apr. 08, 2016 1:53PM EDT
Last updated Friday, Apr. 08, 2016 7:06PM EDT
46 Comments
402
341
61
Print /
License AA
The young man behind the desk was a BRUTALIST. That's what the button on his lapel said, although he looked friendly enough, with his nerd-chic black glasses and skinny frame. The building around us was another story: The newly opened Met Breuer museum is an odd hunk of concrete and granite. It stretches its brawny bulk up between the dowager apartment-houses of Manhattan's genteel Upper East Side.
The building, which once housed the Whitney Museum, was never easy to like. When it opened in 1966, the critic Ada Louise Huxtable wrote that it "grows on one slowly, like a taste for olives or warm beer." But 50 years later, it's a beloved relic: it reopened in mid-March as an outpost of the Metropolitan Museum of Art, housing modern and contemporary art. It's been renamed in honour of its architect, the Bauhaus-trained modernist Marcel Breuer.
It's an example of the current in modern architecture known as Brutalism, which Canadians know well, and often dislike. A wave of centennial building around 1967 led to Brutalist-style architecture from Charlottetown's Confederation Centre for the Arts to Simon Fraser University. And in Winnipeg, one important Brutalist building may soon become a pile of rubble.
http://www.theglobeandmail.com/life/home-and-garden/architecture/the-brutalist-truth-1960s-concrete-is-part-of-history/article29570488/
35. Metropolis: The loss of OMA's Netherland's Dance Theatre after 30 Years
Anna Kats
Postmortem Preservation

Completed in 1987, the Netherlands Dance Theater (NDT) in The Hague was architect Rem Koolhaass first seminal building
The Netherlands Dance Theater, the first major project built by Rem Koolhaas, was demolished earlier this year to very little note in the architectural press. It was a strangely hushed finale for a building that had drawn immediate praise when it opened in September 1987 and earned the esteem of dance audiences, performers, and architects during its relatively short existence. At the behest of The Hague municipal authorities, who plan to build a much larger performing arts center on its former site, bulldozers reduced the theater (known locally as the NDT) to debris between October 2015 and January 2016.
Koolhaas learned conclusively that the building was being demolished only after the process was already under way last fall, but he had heard the first rumors a decade ago. He'd been prepared for such news, he says, and his firm, OMA in Rotterdam, quickly commissioned the photographer Hans Werlemann to make regular documentary visits to the NDT site and photograph the demolition process until the building was razed. (Werlemann had shot the NDT's construction some three decades prior.)
What Koolhaas did not expect was the indifference that followed. "There was almost nothing, almost zero," he reflects about the public response to the NDT's fate. The few enraged calls for a cessation to the demolition or tearful eulogies have mostly come from OMA employees or the firm's close associates. "It has been very surprising," he says, that the destruction of the NDT was not a more contested issue. "That element of surprise has in a way preempted a feeling of tragedy or loss."
Preservationist advocacy is often waged at a fever pitch, but Koolhaas has emerged as the discipline's most insightful commentator and unorthodox practitioner, in part by striking a less histrionic tone—even as the NDT was being bulldozed. The architect has lectured and written on preservation for over a decade, and his office produced an exhibition on the topic, Cronocaos, for the 2010 Venice Architecture Biennale, documenting the impulse to landmark increasingly newer buildings. (It later traveled to the New Museum in New York.) In 2014, the Graduate School of Architecture, Planning and Preservation at Columbia University published Preservation Is Overtaking Us, a collection of Koolhaas's lectures on the subject at the school, complete with a preservationist "retroactive manifesto" written by associate professor Jorge Otero-Pailos, in the vein of Koolhaas's 1978 Delirious New York. The text sought to establish preservation as a radical function of architectural design, not, as so many architects had previously claimed, its stultifying opposite.
"The hegemonic paradigm is that architecture is about new construction," explains Otero-Pailos. Yet in his lectures, Koolhaas insisted that new forms were not necessarily more relevant than what had already been built; moreover, preservation could be architecture's salvation—an alternative to the expressive form-making that had become derided as starchitecture. "Rem made a huge pivot," notes Otero-Pailos, nearly two years after the slim volume was published, "which was in a way totally unexpected and almost baffling to most people because the person who had for so long represented the idea of the signature building, the new construction, the large development—all of a sudden, he was able to grasp the need for a conceptual change."
36. MLive: FLW House for Sale in Kalamazoo
forwarded by Scott Weir
Is this the world's least expensive Frank Lloyd Wright house?
KALAMAZOO, MI – One of the cluster of Kalamazoo-area houses designed by renown architect Frank Lloyd Wright is for sale in Galesburg.
After several years in disrepair, the Samuel and Dorothy Eppstein House, at 11090 Hawthorne Drive in Galesburg, is on the market for $455,000. That is far less than many Frank Lloyd Wright houses, and a big selling point for the house, says Realtor Fred Taber.
"It is the cheapest Frank Lloyd Wright home in the country that we can find," said Taber, a real estate professional with Jaqua Realtors in Kalamazoo. "Most are $700,000 or more. Some are in the millions."
http://www.mlive.com/business/west-michigan/index.ssf/2016/03/is_this_the_worlds_least_expen.html#incart_most-read_
Editor's Note: Can you resist?
37. St. Marys Journal Argus - The Green Bridge
Stew Slater
Cultural Impact Cited in Provincial Funding for Green Bridge
This very week, a steel truss bridge for which a group of community members fought more than once to preserve — the Trafalgar Bridge, spanning the Thames River on the boundary between the municipalities of West Perth and Perth South — is being removed. But in St. Marys, thanks in part to a $198,450 Ontario Community Infrastructure Fund (OCIF) grant from the province of Ontario — but also, according to Heritage St. Marys committee member Mary Smith, in large part due to "an amazing and unexpected groundswell of support" from community members in St. Marys — the so-called "Green Bridge" spanning Trout Creek should live on for at least a couple of decades into the future.
http://www.ourperth.ca/news-story/6392286-cultural-impact-cited-in-provincial-funding-for-green-bridge/
38. straight.com (Vancouver): Demolition crews begin tearing down two century-old schools in Vancouver
Carlito Pablo
The original Sir James Douglas Elementary school in photo was built in 1912.
By the end of this month, the old J. W. Sexsmith and Sir James Douglas elementary schools in Vancouver will be gone.
After more than 100 years of serving as landmarks in their communities, theyve been replaced by new schools as part of the seismic mitigation program funded by the province.
According to Vancouver school board chair Mike Lombardi, the school district put out a request for proposals to repurpose J.W. Sexsmith elementary, but didn't receive any. He also noted that Sir James Douglas elementary was in a worse shape than J.W. Sexsmith.
http://www.straight.com/news/660381/demolition-crews-begin-tearing-down-two-century-old-schools-vancouver
Editor's Note: Could it be that the engineers who do these assessments don't quite understand just how resilient historic mortars are, much more flexible than modern?
39. Stratford Beacon Herald: Stratford's White House
Mark Beitz
OMB battle brewing over Stratford's White House

Stratford's White House
An upcoming Ontario Municipal Board (OMB) hearing on a contested development proposal for the so-called White House property in Stratford just got a little more crowded.

Following a presentation Monday night by Birmingham St. resident Seana McKenna on behalf of the Friends of the Stratford White House, city council agreed to retain legal and planning representation to appear at the May 12-13 hearing.

At issue is a proposal by the owner to sever the property at 265 St. David St. to create three additional lots. The existing White House building would be retained.

Minor variance and consent applications to create the new lots with reduced rear-yard setbacks and reduced lot depths were presented to the citys committee of adjustment last summer, but were denied.

That committee decision was appealed to the OMB, but city council itself has not taken a position on the proposed development.

McKenna urged councillors to do just that, pointing out that the White House is one of the oldest and, many would say, grandest properties in the city.

The stately pre-Confederation landmark, which currently has site-specific zoning to allow a banquet facility, has significant heritage value that would be undermined by the proposed development, she suggested.

She presented council with a 329-name petition urging council to support the preservation of the White House to the OMB.

A letter to councillors accompanying that petition states that the development is incompatible with the existing scale and density of the area, would destroy the inherent heritage qualities of the property, and significantly degrade the area as a whole.

While neighbouring property owners will be represented at the OMB hearing next month, the city should appear as well, argued McKenna.

A key question it needs to answer, she said, is how, and by whom, should a decision on a proposed development of a heritage property subject to special rules be made?

Since council approved the rezoning and Official Plan amendment that currently applies to the White House property, the decision on the development proposal should rest with council, she said.

This case, with 265 St. David St., provides the opportunity for council to take a big step to ensure that any proposed development of a heritage property is considered by council, said McKenna.

With Stratford hosting the Ontario Heritage conference in May, at the same time as the OMB hearing, it would be tragically ironic if council didnt defend that authority.

In response to a question from Coun. Bonnie Henderson about the heritage status of the White House, city manager of infrastructure and development services Jeff Leunissen noted that the building is not currently designated under the Heritage Act.

But it has been acknowledged in the past as a heritage property, added McKenna.

Even that designation would not necessarily prevent the owner from redeveloping the property, noted Leunissen.

Should that development proceed, the existing home would no longer be used as a banquet facility, and would revert back to either a single detached dwelling or a three-unit converted dwelling.

With a few exceptions, councillors supported a motion by Mayor Dan Mathieson to retain legal counsel, as well as a planner, to represent the city at the OMB hearing.

That planner is required, interestingly, because the citys own planning department has supported the property owners minor variance and consent applications, with some conditions.

Councillors were told that a lawyer and planner could cost as much as $10,000 for the two-day hearing.

Given that the province tends to favor infilling developments like the one being proposed, that may not be money well spent, suggested Coun. Bonnie Henderson.

I dont see that we should be spending taxpayers money on this, she said.

Coun. Tom Clifford noted that the citys Official Plan also supports residential intensification.

On the whole, council has supported infilling, and I think its a great place for infilling, he said of the large property. The White House will be there, the banquet hall will be gone, so I think its perfect thing for the city of Stratford.

But infilling needs to be done in a way thats compatible with the surrounding neighbourhood, said Coun. Kathy Vassilakos, and the development proposal for the White House property doesnt accomplish that.

Severing the additional lots creates an awkward configuration that lacks balance, and leaves the large existing home to sit on a small lot, she added.

Leunissen noted that the severed lots would not be inconsistent with the overall size and lot pattern of the surrounding area, but acknowledged that the style of the homes built on those new lots may be different.

But after considering the lot configuration, Henderson changed her mind and supported the mayors motion, leaving Clifford as the only dissenter.

The OMB hearing is scheduled to begin May 12 at 10 a.m. at city hall.
http://www.stratfordbeaconherald.com/2016/04/12/omb-battle-brewing-over-stratfords-white-house
40. The Guardian: Obituary Zaha Hadid
Caroline Davies, Robert Booth and Mark Brown
Queen of the Curve dies at 65
Dame Zaha Hadid, the world-renowned architect, whose designs include the London Olympic aquatic centre, has died aged 65. The British designer, who was born in Iraq, had a heart attack on Thursday while in hospital in Miami, where she was being treated for bronchitis.
Hadid's buildings have been commissioned around the world and she was the first woman to receive the Royal Institute of British Architects (RIBA) gold medal.
A lengthy statement released by her company said: "It is with great sadness that Zaha Hadid Architects have confirmed that Dame Zaha Hadid DBE died suddenly in Miami in the early hours of this morning.
"She had contracted bronchitis earlier this week and suffered a sudden heart attack while being treated in hospital. Zaha Hadid was widely regarded to be the greatest female architect in the world today.
http://www.theguardian.com/artanddesign/2013/sep/08/zaha-hadid-serpentine-sackler-profile
Editor's Note: A great architect is gone, inspired and inspiring
41. Winnipeg Free Press: Public Safety Building At Risk
Bartley Kives
Mr. Mayor, don't tear down this building
Brian Bowman campaigned for office on a promise to make city hall more open and transparent. In light of that, the mayor must explain why he wants to take a wrecking ball to the Public Safety Building.
During his state of the city speech this week, Bowman vowed to demolish the soon-to-be-decommissioned home of the Winnipeg Police Service, along with the shuttered civic parkade, and redevelop the site in consultation with artists, architects and Exchange District residents.
"I'd like to see things move as quickly as possible, but we also want to make sure we get it right," Bowman told reporters following his speech Thursday. "It's just a tremendous opportunity that I really wanted to amplify... as a community, we really want to have everyone engaged as possible."
Community consultations are great, but the mayor is ahead of himself. To date, nobody has demonstrated the need to knock down one of Winnipeg's most unusual buildings, let alone demolish it in a hurry.
http://www.winnipegfreepress.com/local/mr-mayor-dont-tear-down-this-building-370335371.html
DOES ANYBODY KNOW?
42. Who Designed This Sofa?
Catherine Nasmith
I have put this question to experts in Canadian furniture without success. I spotted it in an antique shop and it really caught my eye. The only clue the proprieter could offer to its origin was that it had Canadian (Robertsone) screws, observed when it was being re-upholstered, so she felt it must have been made in Canada. Anyone want to go into business making reproductions....it was surprisingly comfortable for a minimalist design.