LINKS
1. Huffington Post: Film and Article on Bala Falls Hydro
2. Globe and Mail: Hamilton Revival
3. Save the Bala Falls: Public Appeal for Funds for Legal Challenge
4. CBC: Crumbling brickwork, Queen and Parliament
5. Globe and Mail: Legal Challenge to NCC decision on Victims of Communism Monument
6. The Record: Learning from Mayfair Mistakes?
7. The Record: Could the Loss of the Mayfair Been Prevented?
8. CBC: Opposition to Communism Monument Seek Injunction
9. Globe and Mail: NCC Gives Go Ahead to Decontaminate Court Site
10. Hamilton Spectator: Auchmar Estate Victory
11. PBS: Will development help or hurt Cuba's iconic architecture
12. Globe and Mail: Harper Appoints 5 New Members to NCC Board
13. Ottawa Citizen: NCC to Consider Victims of Communism Monument Thursday
14. Globe and Mail: Chateau Frontenac Renovations
15. Globe and Mail: Union Station Behind Schedule and Over Budget
16. Globe and Mail: Obituary Roger du Toit
17. New York Daily News: Demolition of Marilyn Monroe's Teenage Residence
18. Winnipeg Free Press: 107-year-old church in the North End faces demolition
19. NOW Magazine: End of the Waverly Hotel in Toronto
20. New blog on the Ontario Heritage Act and policy issues: OHA+M
21. Winnipeg Free Press: Endangered species: 90-year-old wooden barn one-of-a-kind in Western Canada

submit a link
1. Huffington Post: Film and Article on Bala Falls Hydro
Rob Stewart
The Bala Falls Hydroelectric Plant Is a Moral Injustice
As a child fascinated with animals, the Muskoka Lakes region of Ontario was magical. It was the place I visited every summer to catch frogs and turtles--beautiful tea-coloured lakes, home to monster-sized pike and trout that captured my imagination. My parents would take me to Bala, the town we most often visited, so I could peruse the bait shop to look for interesting minnows sold as bait and eat ice cream. I swam in the lakes, scoured the fields for snakes, and played in the Bala Falls.
The town of Bala was built around the Bala Falls--a site of historic significance and stunning natural beauty. When I found myself walking through Bala with a friend in the summer of 2014, it was only natural that we ended up there. The scene was much as I remembered it--children splashing into the water; couples stopping to admire the view; and at the heart of it all, the glittering arc of the falls--but there was a difference: a permanent-looking campsite set up on the Bala Falls portage.
http://www.huffingtonpost.ca/rob-stewart/bala-fight_b_7714326.html
Editor's Note: The video will give you a first hand sense of why Friday's Muskoka Lakes Council meeting was so crazy.
2. Globe and Mail: Hamilton Revival
Dave Le Blanc
Abandoned Hamilton knitting mill reveals potential for new chapters
It's a weekend morning in Hamilton. Hard sunlight bounces off a few slow-moving automobiles – even boom-boom stereos are dialled down – and pedestrians are sparse. Most are still inside making plans for errands, relaxation, or just going with the flow.
Morning is, after all, a wonderful time that's pregnant with possibility.
It's true also for a tired, five-building complex on Cannon Street East in Beasley, a working-class neighbourhood named after Richard Beasley (1761-1842), and one of the places from which this steel-proud city grew. Because, today, while the former Chipman-Holton Knitting Co. sits trapped in amber – although much equipment is gone, it's easy to feel the presence of the generations that worked here – it readies itself for a wonderful new future.
http://www.theglobeandmail.com/life/home-and-garden/real-estate/abandoned-hamilton-knitting-mill-reveals-potential-for-new-chapters/article25115162/
3. Save the Bala Falls: Public Appeal for Funds for Legal Challenge
If you are able to send a small or large donation to Save the Bala Falls for their legal challenge, use the link below.
4. CBC: Crumbling brickwork, Queen and Parliament
Bricks tumble onto Queen East sidewalk and street
A pile of bricks tumbled onto both the sidewalk and Queen Street East on Saturday afternoon, tying up some traffic and prompting a structural engineer to be called in.
The westbound lanes of Queen Street East remained closed on Saturday evening after crumbling red bricks fell during an afternoon rainstorm from one side of a second storey window at 332 Queen St. E.
No injuries were reported, police told CBC News.
TTC streetcars in the area were being diverted.
The building is located near Queen and Parliament Street, just east of the downtown core.
http://www.cbc.ca/news/canada/toronto/bricks-tumble-onto-queen-east-sidewalk-and-street-1.3130559
5. Globe and Mail: Legal Challenge to NCC decision on Victims of Communism Monument
Bill Curry
Coalition launches legal challenge over anti-communism memorial work
The battle over the memorial to victims of communism is heading to Federal Court after a coalition of architects and heritage advocates launched a legal challenge.
The move comes a day after the board of the National Capital Commission, a Crown corporation, voted 6-3 to allow Public Works to start digging up the planned site to decontaminate the soil.
In Ottawa, the north side of Confederation Boulevard, which includes the Houses of Parliament, the Supreme Court of Canada – and soon, possibly, a Memorial to the Victims of Communism, shown here in an artist's sketch.

The legal challenge claims this goes against a provision of the National Capital Act that states work can't begin on a project until it has received final approval from the board.
http://www.theglobeandmail.com/news/politics/coalition-launches-legal-challenge-over-anti-communism-memorial-work/article25153389/
6. The Record: Learning from Mayfair Mistakes?
Catherine Thompson
Group seeks inquiry into Kitcheners handling of Mayfair demolition
Crews work to demolish Kitchener's historic Mayfair Hotel in May. On Monday, city council will be asked to establish an independent inquiry into the handling of the demolition.
A group of citizens will appear before city council Monday to ask for an independent inquiry into the city's handling of the recent demolition of two heritage buildings.
The group, which includes ordinary citizens, heritage advocates and professionals such as architects, engineers and planners, plans to submit a list of 27 questions dealing with the way the city handled the demolition of the former Mayfair Hotel at 11 Young St., and the adjacent former Hymmen Hardware building at 156-168 King St. W.
"The system seems opaque and not transparent," said Lisa Harmey, an architect who said there are still too many unanswered questions around the demolition.
http://www.therecord.com/news-story/5698594-group-seeks-inquiry-into-kitchener-s-handling-of-mayfair-demolition/
7. The Record: Could the Loss of the Mayfair Been Prevented?
Catherine Thompson
Is Kitchener learning from its heritage preservation mistakes?
"Cultural heritage resources are non-renewable, and once lost cannot be regained." — City of Kingston
KITCHENER — As the dust settles from the demolition of the former Mayfair Hotel, and the last bricks from the 1905 building are carted away, many residents wonder at Kitchener's legacy of protecting heritage.
During city council deliberations over the fate of the Mayfair, many still mourned the loss of Kitchener's 1924-built city hall, and the demolition of others: the quirky Barra Castle on Queen Street, the Lang Tannery outbuildings, and the former Forsyth factory.
"Surely we've learned something from past mistakes, where past councils have voted to tear down heritage buildings," said Coun. Frank Etherington. "I don't want to repeat such tragic mistakes."
Leon Bensason, the city's co-ordinator of cultural heritage planning, admits some buildings have been lost, but points to the many recent development successes in the downtown. "Most of those success stories have a heritage element."
Rick Haldenby, former dean of the school of architecture at the University of Waterloo, said Kitchener isn't much worse at preserving heritage than most other places in English Canada, where he believes "we don't consider our buildings and our city as part of our culture. We consider them as functional objects that do something useful."
But the environment we build to live and work in really does reflect culture, he argues. Cambridge's built heritage reflects its tradition of Scots stonemasons, Haldenby notes. Kitchener's built heritage reflects a certain Prussian pragmatism.
"We have some lovely residential buildings (in Kitchener), but compared to other cities of our size, we're not blessed with a wealth of them. Our strongest traditions are clearly industrial."
http://www.therecord.com/news-story/5687152-is-kitchener-learning-from-its-heritage-preservation-mistakes-/
8. CBC: Opposition to Communism Monument Seek Injunction
Architecture, heritage groups file lawsuit over communism memorial
Federal lawsuit alleges National Capital Commission violated its own consultation process
Heritage and architecture supporters have banded together to file a federal lawsuit against the proposed memorial to victims of communism, one day after the National Capital Commission unveiled plans for a smaller, less-intrusive version of the controversial monument.
RELATED: NCC reveals plans for smaller, shorter memorial for victims of communism
The lawsuit is being sought by the Royal Architectural Institute of Canada, who had previously spoken out against the monument, as well as local group Heritage Ottawa and architects Barry Padolsky and Shirley Blumberg.
http://www.cbc.ca/m/news/canada/ottawa/topstories/architecture-heritage-groups-file-lawsuit-over-communism-memorial-1.3129473
9. Globe and Mail: NCC Gives Go Ahead to Decontaminate Court Site
Bill Curry
Preparation work to start on Ottawa monument to victims of communism
Preparation work to start on Ottawa monument to victims of communism
BILL CURRY
Ottawa — The Globe and Mail
Published Thursday, Jun. 25, 2015 1:30PM EDT
Last updated Friday, Jun. 26, 2015 5:16AM EDT
126 comments
251
206
44
1
Print /
License AA
Digging will begin this summer in preparation for the construction of a monument to victims of communism after the National Capital Commission board voted to start work on the controversial project.
The vote to decontaminate the site next to the Supreme Court of Canada passed 6-3 with the majority overruling NCC board chair Russell Mills.
"I voted against it primarily because I think it's premature to start the decontamination before we have an actual approved design," Mr. Mills told reporters later.
The motion passed thanks in part to three new board members who were appointed to cabinet just ahead of the meeting, prompting criticism that the Conservative government stacked the Crown corporation with supporters in order to get its way. Two other new board members announced this week won't start until July 1.
The project has attracted controversy in part because the government wants it built on a highly visible site that Parliament had previously approved for a new Federal Court building.
http://www.theglobeandmail.com/news/politics/ottawa-board-shrinks-size-of-controversial-communism-memorial/article25111530/
10. Hamilton Spectator: Auchmar Estate Victory
Matthew Van Dongen
Auchmar sale on hold

The city has suspended a private sale of Auchmar for six months to give public groups an additional chance.
The city has suspended negotiations with "multiple" would-be buyers of Auchmar Estate to give residents one more shot at keeping the heritage building in public hands.
Ward Coun. Terry Whitehead urged councillors Wednesday to put off any sale negotiations for six months to give a recently formed "roundtable" of concerned citizens and community groups a chance to discuss ways to maintain the dilapidated mansion.
City staff warned they were already negotiating with more than one serious would-be buyer, with inquiries from other "interested parties."
http://www.thespec.com/news-story/5682710-auchmar-sale-on-hold-/
Editor's Note: Congrats to Hamilton'sheritage activists, Heritage Hamilton, ACO Hamilton, and many others!
11. PBS: Will development help or hurt Cuba's iconic architecture
forwarded by Alex Taranu

Havana Streetscape, photo credit Nasmith
GWEN IFILL: And now to the latest installment in our "NewsHour" series on the Cuban Evolution.
Tonight, Jeffrey Brown explores Havana's aging and, in many cases, crumbling infrastructure that puts Cuba's culture, character and charm at risk.
JEFFREY BROWN: It is a city of rare visual depth, layers of history told in its buildings, a melding of styles through hundreds of years, Spanish Colonial to mid-20th century Modernism.
Today, after decades of neglect and a severe lack of resources, so much of it is crumbling.
It's often said that Havana has been frozen in time, and being here, that feels right. I have never seen anything quite like this before. But everyone agrees that changes are now coming to the city, and that means big new challenges and decisions ahead.
The man credited with preserving large chunks of Havana and saving hundreds of its buildings is Eusebio Leal.
What do you see when you walk these streets?
http://www.pbs.org/newshour/bb/will-development-hurt-help-cubas-iconic-architecture/
12. Globe and Mail: Harper Appoints 5 New Members to NCC Board
Bill Curry
Commission board shaken up ahead of vote on anti-communism monument
The Conservative government is shaking up the board of the National Capital Commission ahead of a key decision on the future of a controversial memorial to the victims of communism.
Five new board members were announced Wednesday and most have Conservative connections. The board will vote Thursday on whether to break ground near the Supreme Court of Canada in preparation for the monument, even though a final decision on the project's design is still months away.
Pierre Poilievre, the minister responsible for the commission, said in a statement that the vacancies required "the most qualified and experienced individuals to ensure the National Capital Commission continues to represent all Canadians" and he is pleased they accepted the challenge.
The commission is a federal Crown corporation responsible for key federal lands and events in the national capital region.
The five new members include former Ontario provincial Progressive Conservative cabinet minister Brian Coburn and Basil Stewart, the former long-time mayor of Summerside, PEI. Mr. Stewart ran and lost as a federal Progressive Conservative in 1993 and there was speculation this year that he would run provincially for the Tories.
http://www.theglobeandmail.com/news/politics/commission-board-shaken-up-ahead-of-vote-on-anti-communism-monument/article25104019/
13. Ottawa Citizen: NCC to Consider Victims of Communism Monument Thursday
Tom Spears
Political interference' moved Victims Of Communism Memorial to controversial site, MP charges
Acrimony over plans for a massive monument to victims of communism near the Supreme Court could make Thursday's meeting of the National Capital Commission board the most contentious in years.
Veterans are coming to the meeting to protest the monument. Too big, they say, and in the wrong place.
Architects have mobilized, saying a political "whim" will leave us with a monument no one wants. The City of Ottawa wants to stop it, too.
And on Tuesday, a New Democratic MP said that newly released letters between cabinet ministers show that "political pressure" triumphed over planning in selecting the controversial site.
Ottawa Centre MP Paul Dewar says cabinet ministers combined to "do an end run" around a vision plan for the Hill, one in which Parliament itself chose to create a precinct of parliamentary and judicial buildings.
And he says the only consultation the ministers did was with each other and with a charity group backing the Memorial to Victims of Communism.
Dewar used an access to information request to get the 2012 correspondence between Citizenship Minister Jason Kenney, a monument booster, and Rona Ambrose, who was then Minister of Public Works and Government Services.
In it, Ambrose writes: "Though this site is currently available for this memorial, it remains a strategic site for our departmental real property program.
"Should our program needs evolve, and in accordance with the National Capital Commission Comprehensive Commemoration Program and Policy, we would initiate discussions with both the National Capital Commission and the Tribute to Liberty group for the relocation of this memorial."
http://ottawacitizen.com/news/local-news/political-interference-moved-victims-of-communism-memorial-to-controversial-site-mp-charges
14. Globe and Mail: Chateau Frontenac Renovations
Josh O'Kane
Château Frontenac reaches out to a new generation
The orange and burgundy were too dark. They had to go. The architectural details of the Fairmont Château Frontenac's lobby had historic value, but the ceiling's old paint job didn't. So management made it a brighter, icy blue. Same with the carpets. Now the place looks more inviting.
A year ago, Fairmont and the Château's owner, Ivanhoé Cambridge, finished $75-million in renovations to the 122-year-old hotel. Three-fifths of the rooms were gutted and rebuilt, conference space was expanded, restaurants reimagined, the lobby brightened and modernized.
http://www.theglobeandmail.com/report-on-business/industry-news/property-report/chateau-frontenac-courts-a-new-generation/article24958443/
15. Globe and Mail: Union Station Behind Schedule and Over Budget
Anne Hui
Toronto Union Station renovations behind schedule, $160-million over budget
Renovations to Toronto's Union Station will not be completed until 2017 at the earliest – two years behind schedule and $160-million over the original budget.
The city's government management committee met Monday to approve an additional $4-million for the project, bringing the total cost of the renovations to $800-million – up from its original $640-million price-tag. And the project, originally expected to reach "substantial completion" in 2015, now won't be ready until 2017.
http://www.theglobeandmail.com/news/toronto/toronto-union-station-renovations-behind-schedule-160-million-over-budget/article24967532/
16. Globe and Mail: Obituary Roger du Toit
Adele Webber
Roger du Toit: Urban designer reshaped Canadian cities

Roger du Toit, one of Canada's best
In an age of specialization, urban planners are by definition highly multidisciplinary, cultivating or enlisting others with skills in architecture, urbanization, landscaping and project management. But few in the planning field have been as widely and deeply skilled as Roger du Toit. His wide-ranging expertise helped make him one of Canada's most important and influential urban designers, who was bestowed a rare triple official recognition as a professional architect, landscape architect and planner.
From the creation of vast campuses to small parks, his firm, du Toit Allsopp Hillier (now known as DTAH), improved the look, feel and function of communities across the country. When Mr. du Toit died on May 31 in Toronto at 75, from injuries suffered in a bicycle accident, the design profession lost one of its most prominent players.
He was instrumental in reshaping both the iconic and the everyday aspects of Canadian cities, beginning with his home base of Toronto. His early career milestones including serving as project architect for the CN Tower and project captain for the proposed redevelopment of the downtown railway lands that surrounded it, both while working with architect John Andrews from 1965 to 1972.
Mr. du Toit was a member of the high-calibre team working with architect George Baird to produce the first design guidelines for downtown Toronto, published in 1974. The two men took some of the Toronto study's concepts regarding view corridors and streetscaping to Vancouver in 1982, when they devised the urban-design templates for downtown Vancouver's north and south sections.
http://www.theglobeandmail.com/life/home-and-garden/architecture/roger-du-toit-urban-designer-reshaped-canadian-cities/article25068669/
Editor's Note: I feel this loss on a personal level, as my husband Robert Allsopp, a partner in DTAH worked closely with Roger du Toit on many projects, most notably the work in our nation's capital.
17. New York Daily News: Demolition of Marilyn Monroe's Teenage Residence
Melissa Chan, forwarded by Richard Longley
Marilyn Monroes former California home demolished despite protests from fans
Marilyn Monroe's former California home at 5258 Hermitage Ave. in Valley Village pictured before its demolition.
Marilyn Monroe fans in California are heartbroken after the former home of the Hollywood starlet was suddenly bulldozed days before it was set to be considered for landmark status.
http://www.nydailynews.com/news/national/marilyn-monroe-california-home-demolished-article-1.2262948
18. Winnipeg Free Press: 107-year-old church in the North End faces demolition
Aldo Santin
"To leave a building for years in disrepair and justify a demolition because its falling apart from my perspective, that makes no sense," Tugwell said. "Youre rewarding building owners for allowing their buildings to fall apart."

The Heritage North End Church in Winnipeg is up for sale for less than the price of a starter home. The church, which was built in 1907, is in need of many repairs.
The Baptist organization that owns an historic North End church has applied to city hall to remove its historical designation – the first step in what's expected to be the sale and demolition of the 107-year-old St. Giles Church.
The Canadian Baptists of Western Canada (CBWC) have put the church, at Burrows and Charles, up for sale. A church spokesman said removing the building's historical designation will make it easier to sell.
Mark Doerksen, regional minister with the CBWC, said a potential buyer has indicated they will demolish the stone-and-brick church (also known as the Bethlehem Aboriginal Fellowship church and the Heritage North End church) and replace it with a housing complex.
"We're unclear as to what's going to happen there but (a sale and demolition) that would be an option," Doersken said. "It would really be up to the new owners."
The building was originally constructed in 1908 by the city's first Presbyterian congregation, later the congregation joined the United Church of Canada. A once-bustling church community, its membership declined and the UCC closed it in 1972 and sold it a year later to a Mennonite group. The Baptists have owned the church since 1997, as home for the Bethlehem Aboriginal Fellowship.
http://www.winnipegfreepress.com/arts-and-life/life/faith/Iconic-church--307991721.html
19. NOW Magazine: End of the Waverly Hotel in Toronto
Richard Longley
Waverly Goodbye
If its elegance had been maintained, the Waverly might be considered "boutique" today, but that's not going to happen in rapidly homogenizing Toronto
Eleven years before she became the first woman to fly solo across the Atlantic, 19-year-old Amelia Earhart was a nurse's aid at the Spadina Military Hospital in the Gothic pile of Knox College on Spadina Crescent.
She wrote afterwards, "There for the first time I realized what the World War meant. Instead of new uniforms and brass bands, I saw only the result of four years' desperate struggle; men without arms and legs, men who were paralyzed and men who were blind...."
https://nowtoronto.com/news/waverly-goodbye/
20. New blog on the Ontario Heritage Act and policy issues: OHA+M
Dan Schneider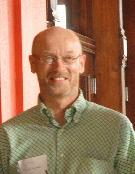 Photo taken by Catherine Nasmith
Long-time policy wonk Dan Schneider now blogs on heritage legislation and policy issues in Ontario. Dan invites readers to comment and make suggestions for future posts. Check it out!
http://danschneiderheritage.blogspot.ca
21. Winnipeg Free Press: Endangered species: 90-year-old wooden barn one-of-a-kind in Western Canada
Bill Redekop
It was originally a dairy barn, with cattle on one side and work horses on the other. The main floor is close to 5,000 square feet and the loft doubles that. It still has the original concrete floors.

PHOTOS BY BILL REDEKOP / WINNIPEG FREE PRESS Curtis Gervin and his massive barn that was built in 1924
BROOMHILL -- To rebuild Curtis Gervin's 90-year-old barn today -- believed to be the only two-siloed wooden barn still standing in Western Canada -- would cost more than $1 million, he estimates.
But in 1924, two brothers from Chicago spared no expense.
Albert and Ephraim Ivers went to southwestern Manitoba and purchased 1,600 acres of crop land. That's an extraordinary land holding, about 10 times the size of most farms back when people still cropped quarter sections (160 acres).
Then they built the most extravagant barn with top-of-line technology, including two built-in wood silos, a wooden air-duct system and a railing system for manually moving the feed bucket from stall to stall.
Then they went broke, as farms so often do when they are financed by investors from the city. But they left behind one amazing barn.
The barn near Broomhill, south of Virden and more than 300 kilometres southwest of Winnipeg, is featured in Bob Hainstock's Barns of Western Canada, the definitive work on these pastoral works of architecture.
"You have to remember the 1920s were a boom time in agriculture. Adjusted for inflation, the price for a bushel of wheat was about $35," said Gervin, of the Iver brothers' attempt to capitalize on the farm economy. "Western Canada was opening up and investors had the idea to buy land and make a fortune when it appreciated."
Many old barns have collapsed since being archived in Hainstock's book from 1985, but not Gervin's. He's already spent $30,000 replacing the roof. It still had its original cedar shingles.
"This one's lucky. I don't know if it's built better. I do believe what kills a building is not using it."
His barn is still very functional, used for calving 800 cows. He has added some modern touches, such as three calving cameras to monitor for birthing problems.
http://www.winnipegfreepress.com/local/endangered-species-284958671.html