LINKS
1. Montreal Gazette: Destruction of Vigor Square's Agora Monument
2. Urban Toronto: Union Station Clock back
3. Toronto Star: Home of LGBTQ Archives on Isabella
4. Toronto Star: Yiddish Sign Survives on Baldwin Street
5. Ottawa Citizen: Ironies in Victims of Communism Memorial - Substance and Process
6. New blog on the Ontario Heritage Act and policy issues: OHA+M
7. Winnipeg Free Press: Endangered species: 90-year-old wooden barn one-of-a-kind in Western Canada

submit a link
1. Montreal Gazette: Destruction of Vigor Square's Agora Monument
Rene Bruemmer
Viger Square's Agora monument will be destroyed, Coderre says
The City of Montreal will destroy the expansive concrete Agora sculpture in Viger Square despite a growing chorus calling for the city to preserve it, or at least hold a public consultation on the issue.
"The decision has been taken," Mayor Denis Coderre said Monday. "There was a consultation, there were meetings. After 30 years we had to make a decision. End of story."
Coderre said there was also an issue of security involved, given that 20,000 people will be circulating in the area once the new Centre hospitalier de l'Université de Montréal research centre opens in the sector. The park has become a hangout and sleeping area for many of the city's homeless population, who take refuge under the Agora's concrete coverings.
The city announced in early June it would be tearing down the sculpture created in 1983 by the artist Charles Daudelin to make way for a $28-million redesign of the park to be completed in 2017, in conjunction with the covering of the Ville Marie Expressway in that area, and the city's 375th birthday.
Daudelin's family reacted with dismay and outrage, and last week a grouping of four museum directors and Phyllis Lambert, founder of the Canadian Centre for Architecture, issued a letter to Coderre called for a "true consultation" on the matter, Le Devoir reported. The directors, including the head of Montreal's Museum of Fine Arts and the Musée d'art contemporain de Montréal, said the Agora holds a "special place among public art in Montreal," and depicted the sculpture as a "major work by one of the modern pioneers of the integration of art with architecture, in Quebec and in Canada."
http://montrealgazette.com/news/local-news/viger-squares-agora-monument-will-be-destroyed-coderre-says
Editor's Note: Lots of news about monuments, coming and going.
2. Urban Toronto: Union Station Clock back
Stefan Novakovic
Restored Clock Unveiled as Emblem of Union Station's New Era
Earlier today, Deputy Mayor Pam McConnell unveiled the newly restored Union Station plaza clock, heralding the historic timepiece as "not only a piece of infrastructure," but also an icon of the vibrant public life the new plaza aims to bring to the Downtown core. With an outdoor food market and free TIFF screenings headlining a series of public events this summer, the Union Station plaza is transforming from a utilitarian commuter nexus—a place to merely pass through—to a place to be.
http://urbantoronto.ca/news/2015/06/restored-clock-unveiled-emblem-union-stations-new-era
3. Toronto Star: Home of LGBTQ Archives on Isabella
Shawn Micallef
Archivist takes pride in preserving artifacts, art, memories from Torontos queer culture

The 1860 house on Isabella St. that's home to the Canadian Lesbian and Gay Archives.
"The archives seduced me early on," says Rebecka Sheffield of the Canadian Lesbian and Gay Archives. "It was like a cabinet of curiosity of queer culture."
Sheffield is an archivist and the new executive director of the Canadian Lesbian and Gay Archives, having volunteered there for eight years previously. Toronto is a city of archives: well known ones like the City of Toronto Archives on Spadina Rd. by Casa Loma to smaller ones like the Canadian Lesbian and Gay Archives, though this collection is still quite deep. "It's the largest independent LGBTQ archives in the world," says Sheffield. "It has matchbook covers to meeting minutes, anything that is evidence of queer and trans lives."
Matchbooks, flyers, pamphlets, and even T-shirts are part of the archive's vast collection of ephemera, objects that mark where places were and events that happened, that might otherwise be lost to history. Archive contents are the non-fiction ingredients to an untold number of stories waiting to be pieced together.
http://www.thestar.com/life/2015/07/02/archivist-takes-pride-in-preserving-torontos-queer-culture.html?fb_ref=Default
4. Toronto Star: Yiddish Sign Survives on Baldwin Street
Ben Spurr
Yiddish sign survives threat to last vestige of Jewish enclave on Baldwin

This photo from 2009 shows the 70-year old Yiddish lettering in the window of the former Mandel
This photo from 2009 shows the 70-year old Yiddish lettering in the window of the former Mandel's Creamery on Baldwin St.
A rare piece of Toronto's Jewish heritage appears to have been rescued at the last minute, after almost being destroyed by a bubble-tea franchise. The historic sign is believed to be the only one of its kind in Toronto, but was almost destroyed when a bubble tea shop moved into the storefront in June.
"Butter, Cheese, Cream, Eggs — Fresh Every Day" are the unremarkable words spelled out by the Yiddish sign on the window of 29 Baldwin St. But the hand-painted letters, an advertisement for the former Mandel's Creamery, are possibly the last surviving remnants of Baldwin Village's former life as a landing spot for Jewish immigrants.
The sign is believed to date back to the 1940s, and was preserved even after Mandel's was taken over by John's Italian Caffe decades ago. But John's recently closed, and a new tenant moved into 29 Baldwin. Last month, large decals announcing the arrival of a bubble-tea shop were plastered across the storefront, and the Yiddish sign was nowhere to be seen. Rumours circulated that the new tenants had chiselled it off.
"So we panicked," said Dara Solomon, director of the Ontario Jewish Archives, who had been worried about the sign since she heard John's was closing.
http://www.thestar.com/news/gta/2015/07/12/yiddish-sign-survives-threat-to-last-vestige-of-jewish-enclave-on-baldwin.html
5. Ottawa Citizen: Ironies in Victims of Communism Memorial - Substance and Process
Shannon Gormley
Memorial to Victims of Communism resembles style of authoritarian rulers
Memorial to Victims of Communism resembles style of authoritarian rulers
With one memorial to communism's victims, another to war victims and another to Holocaust victims, the country has gone on a small monument spree just as its ruling party must contemplate going out the door.
The main problem is not that it's expensive, although it is expensive. Nor that it's needlessly ideological, although it is that too. We could pile on a few more criticisms, all of them true: it's antagonistic; it's politically expedient; it's irredeemably and unforgivably ugly. These don't quite get at the heart of it either.

The problem with the Memorial to the Victims of Communism is that, in being all these things, it undermines its stated purpose. Somehow, a monument designed to rebuke one form of authoritarianism manages to faintly echo several ways that authoritarian governments go about dumping great mounds of concrete and metal onto the earth: spending hand-over-iron-fist on propagandist landscaping, demonizing ideological opponents through said landscaping, selecting a landscaping site that opponents will be forever damned to look upon, and, most of all, not letting public opinion get in the way of a public build.
http://epaper.ottawacitizen.com/epaper/viewer.aspx?noredirect=true
6. New blog on the Ontario Heritage Act and policy issues: OHA+M
Dan Schneider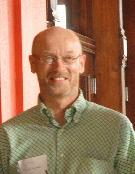 Photo taken by Catherine Nasmith
Long-time policy wonk Dan Schneider now blogs on heritage legislation and policy issues in Ontario. Dan invites readers to comment and make suggestions for future posts. Check it out!
http://danschneiderheritage.blogspot.ca
7. Winnipeg Free Press: Endangered species: 90-year-old wooden barn one-of-a-kind in Western Canada
Bill Redekop
It was originally a dairy barn, with cattle on one side and work horses on the other. The main floor is close to 5,000 square feet and the loft doubles that. It still has the original concrete floors.

PHOTOS BY BILL REDEKOP / WINNIPEG FREE PRESS Curtis Gervin and his massive barn that was built in 1924
BROOMHILL -- To rebuild Curtis Gervin's 90-year-old barn today -- believed to be the only two-siloed wooden barn still standing in Western Canada -- would cost more than $1 million, he estimates.
But in 1924, two brothers from Chicago spared no expense.
Albert and Ephraim Ivers went to southwestern Manitoba and purchased 1,600 acres of crop land. That's an extraordinary land holding, about 10 times the size of most farms back when people still cropped quarter sections (160 acres).
Then they built the most extravagant barn with top-of-line technology, including two built-in wood silos, a wooden air-duct system and a railing system for manually moving the feed bucket from stall to stall.
Then they went broke, as farms so often do when they are financed by investors from the city. But they left behind one amazing barn.
The barn near Broomhill, south of Virden and more than 300 kilometres southwest of Winnipeg, is featured in Bob Hainstock's Barns of Western Canada, the definitive work on these pastoral works of architecture.
"You have to remember the 1920s were a boom time in agriculture. Adjusted for inflation, the price for a bushel of wheat was about $35," said Gervin, of the Iver brothers' attempt to capitalize on the farm economy. "Western Canada was opening up and investors had the idea to buy land and make a fortune when it appreciated."
Many old barns have collapsed since being archived in Hainstock's book from 1985, but not Gervin's. He's already spent $30,000 replacing the roof. It still had its original cedar shingles.
"This one's lucky. I don't know if it's built better. I do believe what kills a building is not using it."
His barn is still very functional, used for calving 800 cows. He has added some modern touches, such as three calving cameras to monitor for birthing problems.
http://www.winnipegfreepress.com/local/endangered-species-284958671.html