LINKS
1. Ottawa Citizen: National Capital Commission Failure re: Communism Monument
2. Buffalo News: Restoring forgotten Buffalo lighthouse will create heritage bookends
3. Daily Commercial News: Balancing heritage structures with sustainable demands
4. Commercial Property Executive: Historic Old Pasadena Building Gets Modern Certification
5. St Thomas Times Journal
6. Chatham Voice: Saving Another Historic Church in Chatham-Kent
7. Globe and Mail: This Lighthouse Matters Helping Save Nova Scotia Lighthouses
8. Toronto Star: "Dippy Festival in Port Carling" Saturday
9. DeZeen: Demolition Imminent for Alison and Peter Smithson Landmark
10. Globe and Mail: Muskoka Watershed -- Threat to Bala Falls
11. Toronto Star: Arctic Fort threatened by Climate Change
12. National Geographic: Help for Bala Falls
13. District Source (Washington, DC): When Development and Historic Preservation Work
14. Times Colonist: Dispute over moving costs for free Vancouver heritage homes heats up
15. Yellowknife EDGE: Yellowknife Heritage Committee in Turmoil
16. Toronto Star: Heritage District Debate in Lawrence Park West
17. New blog on the Ontario Heritage Act and policy issues: OHA+M
18. Winnipeg Free Press: Endangered species: 90-year-old wooden barn one-of-a-kind in Western Canada

submit a link
1. Ottawa Citizen: National Capital Commission Failure re: Communism Monument
Kelly Egan
NCC had a choice on Communist memorial. It just made the wrong one.

NCC Chair, Russell Mills
"There was really no choice," Russell Mills declared of the disastrous siting of the Victims of Communism memorial.
Well, this being Ottawa, let us lean only gently on the famous John Turner vs. Brian Mulroney exchange — career-altering as it was. You had a choice, Mr. Mills: You could have said no, this is bad idea.
Maybe the minister would have scolded Mills, or howled at him, or replaced the entire board of the National Capital Commission. But one has to ask: When does the NCC draw a line in the sand? And is that line not the messing up of Canada's most prominent street?
The emails released to the Citizen that formed the basis of Don Butler's insightful reporting this week make for intriguing reading about the limited scope the Crown corporation actually has in shaping the look of the capital.
However, did no one else find it — "ironic" is close, but not quite the right word — that the NCC is capable of relocating a chunk of Ottawa's $1 billion LRT extension by just saying NO and flinging the first route back at the City of Ottawa, yet cannot even push a national memorial across the street? One day, the NCC moves mountains. The next, they can't move a pile of concrete.
It has been said the NCC is head waiter to the cabinet. True. And thus is the head waiter lord of the busboy, but not much else.
The board is loaded with individuals with murderous credentials. The chief executive has a PhD, for Pete's sake. And there are honoured architects, leaders in business and technology and banking, a former MPP and judge, a former cop and mayor, MBAs. On and on it goes.
Are we to believe that this group, with more collective wisdom than a Solomon family reunion, actually supports putting that monument in that location?
It makes no sense. And isn't it wonderful to know we fly in these esteemed thinkers from across Canada so they can rubber-stamp stupid ideas, cooked up in a partisan kitchen? Seriously. What a way to build a city.
Even Mills himself, in fact, has left a fairly clear impression that he doesn't support the location. He's been NCC chair for eight years. A former publisher of the Citizen, he knows the town inside out. Was there no way, in a place that breathes politics, to finesse a better deal than this?
So, to the back-door approach it goes. One gets the distinct impression that, with a little delay here and there — this is Ottawa, after all, where there's no time like later — the NCC is hoping Oct. 19 will resolve everything.
With a change in government, the best guess is the memorial to Victims of Communism will end up as a plaque in Major's Hill Park, not a monstrous, hilly thing in the shadow of Parliament Hill.
The shortfall in private fundraising only adds to the intrigue. According to just-accessed documents, the taxpayer share has jumped 41 per cent, to more than $4.2 million, whereas the charitable contributions are expected to be about half the original estimate of $2.5 million. Does it not say something that — behold the eight million Canadians supposedly linked to Communist countries — the donated money appears to have dried up?
And the monument itself is shrinking.
http://ottawacitizen.com/opinion/columnists/egan-ncc-had-a-choice-on-communist-memorial-it-just-made-the-wrong-one
2. Buffalo News: Restoring forgotten Buffalo lighthouse will create heritage bookends
Jane Kwiatkowski Radlich
Shut down in 1962, the South Buffalo Lighthouse is unknown to many, but restoring the 197-year-old structure will provide a link to the citys maritime heritage

The South Buffalo lighthouse is isolated at the south entrance of the Buffalo Outer Harbor and bordered by privately owned industrial property, making it relatively unknown by most Western New Yorkers. Derek Gee/Buffalo News
Think of the historic Buffalo waterfront, and your mind is likely to picture the Buffalo Lighthouse. The limestone tower built in 1833 and located across the Buffalo River from Erie Basin Marina is an impressive display on a late summer's night.
But there is another lighthouse on Buffalo's waterfront, unknown to most.
The South Buffalo Lighthouse stands at the south entrance to Buffalo's Outer Harbor. Its isolated location – waterside and bordered by privately owned industrial property – renders it almost inaccessible by land.
Decommissioned in 1962, the lighthouse and adjacent fog signal building may have gone forgotten by many. But it is now being reclaimed by a stalwart group of maritime preservationists.
"The building itself is a few years from collapsing," said Mike Vogel, president of the Buffalo Lighthouse Association. "It was stripped out pretty well when they were abandoned and pretty much left to the elements for a half-century."
On a recent visit to the 43-foot tall, iron-clad lighthouse topped with its signature black lantern and diamond-shaped glass panels, Vogel explained how he and other preservationists acquired it and what it will mean when their restoration efforts are completed.
Once restored, the South Buffalo Lighthouse and the Buffalo Lighthouse will complement each other as "cultural and heritage bookends" in the ongoing development of Buffalo's Outer Harbor, giving the area a stamp of "historical authenticity."
http://www.buffalonews.com/city-region/downtown-waterfront/restoring-forgotten-buffalo-lighthouse-will-create-heritage-bookends-20150817
3. Daily Commercial News: Balancing heritage structures with sustainable demands
Ian Harvey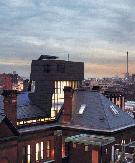 The restoration of the Lassonde Mining Building at the University of Toronto has achieved award-winning standards in preservation and sustainability. Photo: Baird Sampson Neuert Architects Inc .
An ambitious plan to restore a 1904 University of Toronto brick building not only made the grade esthetically but also scores high in energy efficiency and sustainability.
The restoration of the Lassonde Mining Building at the University of Toronto has achieved award-winning standards in preservation and sustainability. - Photo: Baird Sampson Neuert Architects Inc The Goldcorp Mining Innovation Suite at the Lassonde Mining Building won a 2014 Canada Green Building Council Award and a 2014 Toronto Heritage Award based on both the preservation and sustainability factors.
It opened in 2011 but it's taken until now to get the operating data compiled and it's remarkable for a brick walled, slate roof structure which opened in 1904 and has now been given a new lease on life for another 100 years or more.
It requires 60 per cent less energy per square metre than the current 2014 standard for college structures, noted Jon Neuert of Baird Sampson Neuert Architects Inc.
"The target was 183 kwh but the building runs at about 161 kwh per metre squared with the standard at 423 kwh m2 per year it's still years ahead of the standard now," he said.
"We're thrilled as is the U of T."
"The future of city building will require a great deal of attention to be paid to adaptive reuse," the CGBC jury noted. "This project, which combines a strong sustainable agenda with a beautiful architectural narrative, sets an important precedent. The expression of the passive ventilation system makes a sculptural addition to the historic structure, while inside, students have the opportunity to track real time energy performance on a digital dashboard."
http://dailycommercialnews.com/Projects/News/2015/3/Balancing-heritage-structures-with-sustainable-demands-1006757W/
4. Commercial Property Executive: Historic Old Pasadena Building Gets Modern Certification
Alex Girda

Pasadena Chamber of Commerce Building
In an example of renovation focused on energy efficiency, an historic office building in Pasadena was recently granted green certification by the United States Green Building Council. Currently owned by a joint venture comprised ofEdgewood Realty PartnersandCenterSquare Investment Management, an affiliate of BNY Mellon, the Chamber of Commerce building in Old Pasadena is now LEED E-B Silver certified.
http://www.cpexecutive.com/cities/los-angeles/historic-old-pasadena-building-gets-modern-certification/1004125274.html
5. St Thomas Times Journal
Nancy Mayberry poster. Author is Ian Mc Callum editor of the St. Thomas Times Journal
Small Fire in Former Alma Chapel may Spark Action
A small fire early Sunday morning in the Alma College chapel has re-ignited debate over the future of the former school for girls.

And a city official advised a new work order could be issued against the owners as early as this week.

St. Thomas firefighters quickly doused the flames at the south end of the chapel and are treating the incident as arson.

City police have no suspects and are investigating.

The main building at Alma College succumbed to arson in 2008 and there is evidence throughout the 11-acre property of numerous small fires that have been set in the intervening years.

The property, owned by the Zubick family in London, has been listed for several years and what remains - the chapel and the former music building - are in the throes of demolition by neglect.

While some of the open grassy areas are being maintained, much of the property - including the former amphitheatre - is badly overgrown.

In May, 2009, then property standards officer Wade Woznuk issued a list of cleanup priorities to owner George Zubick.

Those included repairs to the chapel roof with an engineer "to inspect to determine extent of structural damage and required repairs."

Those repairs were to include new asphalt roof shingles.

In addition, all concrete debris and the thousands of bricks remaining after the main building was levelled were to be removed from the site snd broken windows in the music building were to be secured.

Under the city's tidy lot bylaw, all other debris, brush and fallen trees not mentioned in the work order were to be removed.

It is clearly evident from the front gates at Moore St. that none of the cleanup has been undertaken.

CAO Wendell Graves admitted Monday afternoon, following consultation with chief building officer Chris Peck, they were not immediatley aware of the 2009 list of conditions from Woznuk to Zubick.

However digging back into the files at city hall the order was found, although Peck cautioned "something that stale is not even worth chasing after as it would not hold a lot of water in the court."

Peck visited the Alma property Monday and advised, "if we're going to follow that up we really need to start re-issuing a new order. I would imagine before the end of the week we will have an order on it."

However Peck admitted a new order would not cover issues with the entire Moore St. property.

"We will focus on the chapel, whereas the 2009 order encompassed the whole property. That kind of dilutes it a little bit . . . It's (the chapel) a shell, really, but if we're going to preserve the shell we need to get on that before it goes through too many more seasons."

Nancy Mayberry of the St. Thomas-Elgin branch of the Architectural Conservancy of Ontario advised Monday the chapel still has a heritage designation and an executive meeting is to be held 4 p.m. Tuesday to follow up on the latest fire in the chapel.


http://www.stthomastimesjournal.com/2015/08/10/small-fire-in-former-alma-chapel-may-spark-action
6. Chatham Voice: Saving Another Historic Church in Chatham-Kent
Bruce Corcoran
The Kent 1874 - Investing in Past and Future
As heritage churches continue to close their doors across the province, these private individuals not only save a church with sympathetic preservation but also add another music/special events venue to Chatham-Kent.



http://www.chathamvoice.com/2015/08/05/the-kent-1874-investing-in-past-and-future/
7. Globe and Mail: This Lighthouse Matters Helping Save Nova Scotia Lighthouses
Kate Taylor
Ottawa must do more to preserve Canada's heritage buildings
I was crossing the street at a busy downtown Toronto intersection this week and noticed once again a discreet sign that hangs there among the larger and more colourful advertisements: It's the heritage plaque reminding us this was the site of the "Bishop's Palace," the residence of John Strachan, Toronto's first Anglican bishop. This city is littered with such markers. In Canada, it seems that we are very good at putting up signs to commemorate things we have knocked down.
The 150-year-old Fisgard Lighthouse in Victoria, B.C. is a 17.1-metre tapered cylindrical tower attached to a two-storey keeper's dwelling. Built in 1859-1860 to mark the entrance to Esquimalt Harbour, it is the first and oldest lighthouse on Canada's Pacific Coast. In the background, the aircraft carrier USS Ronald Reagan sits at anchor.

This country has a poor record of preserving its built heritage. Our conservation legislation is often toothless: It forces owners and developers to wait, to hold meetings, to consult and wait some more, but eventually they can tear historic buildings down. Most of the legislation is provincial, but the federal government's Heritage Lighthouse Protection Act – the law that was supposed to preserve those embattled icons of maritime life – is typical of the problem. It protects designated lighthouses from being sold off or torn down by means of published notices, public meetings and 90-day waiting periods, but, in the end, if no one steps up with the money to save an old lighthouse, it's going to go.
That is what lakeshore and seaside towns across Canada are discovering this summer as they digest the reality of the new act, a clever federal scheme that off-loaded responsibility for the historic structures. Instead of protecting lighthouses in an age when ships mainly rely on GPS to navigate rocky shorelines, the act appears to have laid the ground rules for a sell-off. Soon after it was passed, the federal department of Fisheries and Oceans declared most of its lighthouses – about 500 of them, active and inactive – to be surplus. The only way to actually save them under the act was to petition the government for heritage designation, which would only be awarded to those petitioners who could put together a business plan that showed they had the ability to pay for repair and upkeep.
http://www.theglobeandmail.com/arts/ottawa-needs-to-do-more-to-preserve-canadas-heritage-buildings/article25878104/
8. Toronto Star: "Dippy Festival in Port Carling" Saturday
Valerie Hauch
In celebration of The Dippy
For a brief period, an amazing little motor boat -- fondly dubbed "The Dippy" -- put the little, Muskoka village of Port Carling into the record books. In its banner year, 1921, the village's Disappearing Propeller Boat Company produced 355 of these unique 3 horsepower inboard marine motor boats -- making it the largest motor boat builder in the British Empire.
The disappearing propeller device for the wooden craft, which was marketed as "The Greatest Little Motor Boat Afloat," had been originally patented in 1915 by an enterprising local -- W.J. "Young Billy" Johnston.
On Saturday Aug. 8, to commemorate the unique boat, about 100 Dippy owners (members of the Dispro Owners Association) will bring their boats to Port Carling and tie up, in a flotilla, near the locks. An all-day open house at the Muskoka Lakes Museum will feature an interactive Dispro device.
It is a fitting tribute to a storied boating history. The boats, which cost just $285 in 1916, were perfect for Muskoka lakes and waterways as they often had submerged logs (from the logging industry days), underwater rocks and other unchartered hazards.
"In those days, too, people liked to go on picnic -- it was a big thing. You could just pull the boat up on shore and have a picnic," said Paul Dodington, co-author of The Greatest Little Motor Boat Afloat, The Legendary Disappearing Propeller Boat. He lives on Lake Rosseau near Port Carling and has owned and repaired Dippies for years.
http://www.thestar.com/life/travel/2015/07/28/in-celebration-of-the-dippy.html
Editor's Note: Go to the ACO Picnic and then go 5 miles down the road to see the "Dippys" in Port Carling. Muskoka is a wonderful place in summer, (she says from her office in Windermere, Muskoka)
9. DeZeen: Demolition Imminent for Alison and Peter Smithson Landmark
MP calls for Robin Hood Gardens Demolition after Listing Bid Fails
The latest bid to grant listing status to the Brutalist Robin Hood Gardens estate in east London has failed and the local MP has called for it to be "brought down ASAP".
Public body Historic England – which administers and maintains the register of England's listed buildings – has announced that the UK government will not list the historic 1970s complex designed by architects Alison and Peter Smithson.
This is in spite of the revived campaign by heritage organisation the Twentieth Century Society, which is supported by architects including Richard Rogers.
Labour politician Jim Fitzpatrick, the elected member of parliament for Poplar and Limehouse, told Dezeen that the estate's historical significance is "nonsense".
"We have two buildings from the same period and style in Glenkerry and Balfron, and in much better condition," Fitzpatrick said. "Robin Hood Gardens is well past its demolition date, and should be brought down ASAP in my view."
Robin Hood Gardens was granted a five-year immunity from heritage listing in 2009 meaning that the council was free to demolish the complex. Although demolition was scheduled it did not take place, so at the end of the five-year period the Twentieth Century Society revived its original campaign, which had gained support from architects including Robert Venturi, Zaha Hadid and Toyo Ito.
Historic England has now said that the estate "does not make the grade" for listed status and has made a recommendation for a new certificate of immunity.
http://www.dezeen.com/2015/08/05/politician-calls-immediate-demolition-robin-hood-gardens-listing-bid-fails-historic-england-brutalism/
10. Globe and Mail: Muskoka Watershed -- Threat to Bala Falls
Roy MacGregor
The story of the Muskoka River: A struggle between preservation and development
People enjoy the natural water falls at High Falls, also the site of the High Falls Generating station on the North Branch of the Muskoka river in Bracebridge Ont. (J.P. Moczulski for The Globe and Mail)
There is a lovely, lightly splashing waterfall at the end of this small pipe-shaped lake that pokes its stem into the western boundary of Algonquin Park.
The water tumbles from an unnamed creek down a long ladder of glacier-planed granite into this tiny lake where the only summer residents are two loons and their baby. Here the water is so clean that humans on the next body of water over drank it straight from the lake for decades and still could if they so wished.
The water flows by a campsite where someone with time and a chainsaw on his hands has carved a giant penis from a dead, but still erect, pine. It passes over two dams into the East River and soon past a strange stone monument in the middle of the bush where, three storeys up, lie the ashes of Clifton and Betsy Dyer, a wealthy, childless couple from Detroit who camped here during their honeymoon.
At Lake Vernon the water flows into the town of Huntsville where, for the first time, it is known as the Muskoka River.
It is a river that flows in one direction but is pulled in many – the competing forces of locals versus cottagers, development versus preservation, the past, present and future endlessly debated and often at odds with each other. Perhaps this is inevitable in a place that is north but not north, wilderness but not wilderness, an exquisitely beautiful area of Central Ontario – known as Cottage Country – that is just far enough from the urban south to feel like escape, still close enough to be easily within reach.
The signs of development are hard to miss. The Muskoka works its way past Port Sydney, where it becomes known as the North Branch, and on to Bracebridge, where it roars over three impressive falls and past the town's hydroelectric generating stations. Here the river doubles with water from the South Branch, which has come down from the Algonquin Highlands via the Oxtongue River and Lake of Bays, then takes a twisted route to Muskoka Falls and four more generating stations. A plaque in downtown Bracebridge notes that in 1894 the town became the first municipality in the province to own and operate its own hydroelectric generating station. Power – electrical, political and grassroots – was the story then, just as it is today.
http://www.theglobeandmail.com/news/national/along-ontarios-idyllic-muskoka-river-locals-fight-dam-development/article25814523/
Editor's Note: The author points to places where the use of the river and hydro generation have been compatible, so far there has not been a solution to hydro in Bala that satisfies concerns about loss of access, in fact access to the portage has already been banned by the province before the project starts.
11. Toronto Star: Arctic Fort threatened by Climate Change
Canadian Press
Historic Arctic fort threatened by climate change may be preserved thanks to 3D technology
CALGARY—A historic fort threatened by melting permafrost in one of the most remote locations on Earth might be preserved thanks to 3D technology.
Fort Conger on Ellesmere Island was established in 1875 by British explorers looking for the North Pole.
It also served as scientific headquarters for the ill-fated Lady Franklin Bay expedition and was used by U.S. polar explorer Robert Peary in his quest for the North Pole.
"Melting permafrost is causing the surface area to sink and erode and that's damaging the wooden buildings," said Peter Dawson, a University of Calgary archeology professor.
"A lot of these historical sites in the Arctic are actually being impacted by the effects of climate change," he said.
http://www.thestar.com/news/canada/2015/07/29/historic-fort-threatened-by-climate-change-may-be-preserved-thanks-to-3d-technology.html
12. National Geographic: Help for Bala Falls
Jonah Bryson
15-year-old Jonah Bryson Asks For Your Help

Film Directors Jonah Bryson and Rob Stewart
Imagine a place, deep in the Canadian forests of Ontario, where the environment remains relatively untouched by humans, where the multi-coloured autumn trees sway in the wind and where children play in the water from dusk to dawn. Imagine a place where the water flows spectacularly down a small waterfall as it makes its way to the ocean. This place is called Bala.
Now imagine Bala being threatened with destruction by a power plant developer, and the heart of this town being blown up for a small generating station that would make most of its power when it isn't needed. When you visit this peaceful place, it is hard to imagine. I've been to Bala several times and am always welcomed by its glorious environment. I went there to work on a new film called The Fight for Bala, which I hope will inspire YOU to stop this unimaginable development before it becomes a grim and irreversible reality.
http://voices.nationalgeographic.com/2015/08/05/15-year-old-jonah-bryson-asks-for-your-help/
13. District Source (Washington, DC): When Development and Historic Preservation Work
District Source

Mural Image byPatricia Fisher
A little bit of serendipity and a lot of appreciation for the city's historical heritage will save a piece of DC's history. Well that and a still elusive $20,000.
The historic mural, painted on plaster inside an old Mount Vernon Triangle home could have been lost forever–as is the often the way with the interiors of the District's historic properties–instead the plan is for a professional conservation team to remove it so it can be displayed at the new museum for the Jewish Historical Society of Greater Washington (JHSGW).
How that came to be is a success story for collaboration among government, private developers and historical organizations.
In 2013 BlackRock Holdings, Inc. bought the historic home at 415 M St. NW with plans to convert it into a multi-family residence with an addition in the side yard. The previous owner had discovered and done a basic restoration of a mural painted some 90 years ago on an interior wall by a small synagogue–likely composed of just a few eastern European Jewish families.
"On the one hand we knew that a proper restoration of the nearly 160 year old building would necessitate a full gut of the existing structure. On the other hand we knew such drastic renovation and repair would destroy this beautiful and historic mural of which we were now de-facto custodians. None of us wanted to be a party to that kind of destruction," said Patrick Moran, managing partner of BlackRock Holdings, in an email to District Source.
While Moran and his team began researching what it would take to save this piece of history, the D.C. Historic Preservation Office (HPO) was spreading the word that 415 M St. NW was going to be renovated. HPO reviewed the new owners' plans to renovate and add onto the historic home on M Street.
http://districtsource.com/2014/05/mt-vernon-mural-development-historic-preservation-work/
Editor's Note: See also, New Developments are Reconfiguring Downtown to Preserve the Past, http://districtsource.com/2014/07/new-developments-are-reconfiguring-downtown-to-preserve-the-past/
14. Times Colonist: Dispute over moving costs for free Vancouver heritage homes heats up
Nick Eagland

A house at 246 East 5th St. in North Vancouver is prepared for moving. Photograph By Wayne Leidenfrost - See more at: http://www.timescolonist.com/news/b-c/dispute-over-moving-costs-for-free-vancouver-heritage-homes-heats-up-1.2021199#sthash.wwUlmLvO.dp
A free home isn't always free.

Take, for example, the Ward Residence in North Vancouver. Developer Tien Cher wanted to spare the century-old heritage home on a property it's developing from demolition.

Heather Patterson and her boyfriend fell in love with the Edwardian-style beauty, which the developer was offering for free to anyone who'd pay to move it.

It seemed like a win-win.

But now Patterson says the deal was misleading, after finding herself on the hook for costs associated with the move she believes the developer should have split with her.

Patterson took up Tien Cher's offer in April of the home for no charge in the 200-block East 5th Street, and intends to relocate it to Maple Ridge this Friday. She was happy to pony up roughly $100,000 for the move and $50,000 in utility costs, she said, and even agreed to move a second heritage home from the site at the same rate.

But after speaking with several contractors and a financier about another $100,000 the couple is paying to remove asbestos and drywall — and excavation work related to the moves — Patterson said she thinks the developer has been unfair by causing her to incur costs that it would have incurred even if the homes were demolished.

"We were aware there would be costs — we didn't go in thinking it would be a totally free house — but the issue for us lies in the fact that we specifically asked about these costs and were specifically told that they were related to the moving," Patterson said.

She said contractors and a financier told her in recent weeks that developers usually pay a share of the cost of moving a house — but this was after she'd signed a deal without such a term.

Charan Sethi, founded of Tien Cher, said more than 120 people expressed interest in the two homes. A decision came down to Patterson and another woman, but Patterson was a better fit, and had a strong recommendation from Sethi's daughter.

Charan Sethi disputes Patterson's claim she was misled.

"We wrote a very clear, precise letter as to, 'You are getting the free houses, but these are your responsibilities — to move the houses and everything to do with moving the houses is your cost,' " he said. "It was told to her verbally and then it was spelled out on two pages — a letter of understanding — on what her responsibilities are. And it was signed by her."
http://www.timescolonist.com/news/b-c/dispute-over-moving-costs-for-free-vancouver-heritage-homes-heats-up-1.2021199
15. Yellowknife EDGE: Yellowknife Heritage Committee in Turmoil
Mark Rendell
Mutiny at City Hall: Heritage Committee tries Booting Councillor

De facto Heritage chair Mike Vaydik says something
The City's Heritage Committee is holding secret meetings and contemplating a split from City Hall after months of communication breakdowns and repeated no-shows from committee chair Coun. Phil Moon Son and members of City administration.
In June, former committee chair Mike Vaydik, who has remained de facto chair in light of Moon Son's absence from the last three committee meetings, met with Mayor Mark Heyck to request that another councillor be appointed in Moon Son's stead. According to Vaydik, Heyck told him to wait until after this fall's municipal elections.
In the interim, the committee is postponing further official meetings until a new chair is appointed, and until "Administration presents the new Terms of Reference and provides an orientation on the restructuring of the Heritage Committee and instructions as to how it is to operate."
Outside of official corridors, however, non-council or admin members of the committee have begun gathering in secret to figure out how to either repair their relationship with the City, or disengage from it. Vaydik says six of the eight non-council committee members attended the first such meeting last week.
He wouldn't comment on exactly what was discussed. However, the minutes from the committee's last official meeting, on June 17, give a sense of the fairly radical steps being considered: the committee "wondered if [it] could accomplish more as a stand-alone organization, operating at arm's-length from City Administration or its Departments but with funding from the City (e.g. special or core grants) and other stakeholders."
http://edgeyk.com/article/mutiny-at-city-hall-heritage-committee-tries-booting-councillor/
16. Toronto Star: Heritage District Debate in Lawrence Park West
Geoffrey Vendeville
Heritage-district notion splits Lawrence Park West
A proposal to make Lawrence Park West a heritage district is pitting neighbour against neighbour.
Local preservationists have asked the city to make the westernmost part of the century-old neighbourhood a heritage district, like Rosedale, Wychwood Park and other areas.
"I've been very upset for a number of years about what is happening to the area," said Alex Grenzebach, a member of the Lawrence Park Heritage Committee and lifelong resident of Lawrence Park.
"There is a monster house under construction next door to me right now. The houses are much more massive than what was there before."
http://www.thestar.com/news/gta/2015/07/21/heritage-district-notion-splits-lawrence-park-west.html
Editor's Note: A part of that area is already an HCD, Blythwood Road, has been remarkably peaceful since its implementation over ten years ago.
17. New blog on the Ontario Heritage Act and policy issues: OHA+M
Dan Schneider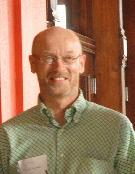 Photo taken by Catherine Nasmith
Long-time policy wonk Dan Schneider now blogs on heritage legislation and policy issues in Ontario. Dan invites readers to comment and make suggestions for future posts. Check it out!
http://danschneiderheritage.blogspot.ca
18. Winnipeg Free Press: Endangered species: 90-year-old wooden barn one-of-a-kind in Western Canada
Bill Redekop
It was originally a dairy barn, with cattle on one side and work horses on the other. The main floor is close to 5,000 square feet and the loft doubles that. It still has the original concrete floors.

PHOTOS BY BILL REDEKOP / WINNIPEG FREE PRESS Curtis Gervin and his massive barn that was built in 1924
BROOMHILL -- To rebuild Curtis Gervin's 90-year-old barn today -- believed to be the only two-siloed wooden barn still standing in Western Canada -- would cost more than $1 million, he estimates.
But in 1924, two brothers from Chicago spared no expense.
Albert and Ephraim Ivers went to southwestern Manitoba and purchased 1,600 acres of crop land. That's an extraordinary land holding, about 10 times the size of most farms back when people still cropped quarter sections (160 acres).
Then they built the most extravagant barn with top-of-line technology, including two built-in wood silos, a wooden air-duct system and a railing system for manually moving the feed bucket from stall to stall.
Then they went broke, as farms so often do when they are financed by investors from the city. But they left behind one amazing barn.
The barn near Broomhill, south of Virden and more than 300 kilometres southwest of Winnipeg, is featured in Bob Hainstock's Barns of Western Canada, the definitive work on these pastoral works of architecture.
"You have to remember the 1920s were a boom time in agriculture. Adjusted for inflation, the price for a bushel of wheat was about $35," said Gervin, of the Iver brothers' attempt to capitalize on the farm economy. "Western Canada was opening up and investors had the idea to buy land and make a fortune when it appreciated."
Many old barns have collapsed since being archived in Hainstock's book from 1985, but not Gervin's. He's already spent $30,000 replacing the roof. It still had its original cedar shingles.
"This one's lucky. I don't know if it's built better. I do believe what kills a building is not using it."
His barn is still very functional, used for calving 800 cows. He has added some modern touches, such as three calving cameras to monitor for birthing problems.
http://www.winnipegfreepress.com/local/endangered-species-284958671.html